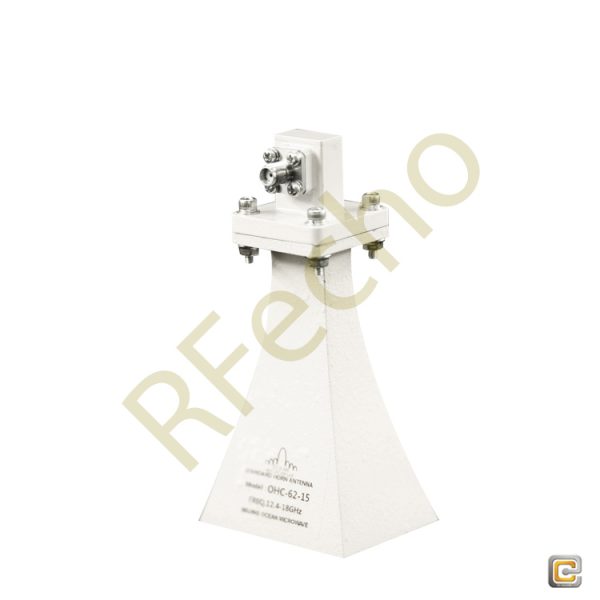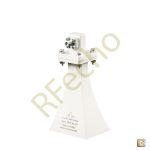 15 dBi Gain, 11 GHz to 18 GHz, WR-62 Waveguide, SMA Connector OHC-62-15
This OHC-62-15 standard gain horn antenna has a nominal gain from 14 dBi to 16 dBi across the band and a square cover flange. It covers the frequency range from 11.0 GHz to 18.0 GHz. Alternative connectors, inculding N type and SMA type, waveguide flange are available on request. Standard gain horn antenna OHC62-15 is kown as a waveguide horn covers WG18, WR62 and R140 bands. It is manufactured using the precision CNC integrated sections providing accurate, consistentand reliable performance, which ensured that the deformation rate is less than 0.01 under limiting conditions. The series antennas cross-polarization is less than -40dB. This series antennas are suitable for standard field stength meaurment and standard field stength generator and antenna gain measurements.
HPBW of OHC62-15 has a E-Plane & H-Plane beam width from 23 degree to 34 degree. Side lobes in the H plane are all more than 20 dB down. First side lobes in the E plane are 13 dB down, second side lobes are 18 dB down and all other E plane lobes are more than 20 dB down.
Description
Additional information
Reviews (0)
Description
SPEC
Curve Standard Gain Horn

15 dBi Gain, 11 GHz to 18 GHz, WR-62 Waveguide, SMA Connector Curve Standard Gain Horn

OHC-62-15

This OHC-62-15 standard gain horn antenna has a nominal gain from 14 dBi to 16 dBi across the band and a square cover flange. It covers the frequency range from 11.0 GHz to 18.0 GHz. Alternative connectors, inculding N type and SMA type, waveguide flange are available on request. Standard gain horn antenna OHC62-15 is kown as a waveguide horn covers WG18, WR62 and R140 bands. It is manufactured using the precision CNC integrated sections providing accurate, consistentand reliable performance, which ensured that the deformation rate is less than 0.01 under limiting conditions. The series antennas cross-polarization is less than -40dB. This series antennas are suitable for standard field stength meaurment and standard field stength generator and antenna gain measurements.

HPBW of OHC62-15 has a E-Plane & H-Plane beam width from 23 degree to 34 degree. Side lobes in the H plane are all more than 20 dB down. First side lobes in the E plane are 13 dB down, second side lobes are 18 dB down and all other E plane lobes are more than 20 dB down.

Property

Value

Min. Frequency (GHz)

11

Max. Frequency (GHz)

18

Gain(dBi)

15

Waveguide

WR-62

Connection Type

SMA

VSWR

1.15

Band Type

K Band

Features

Curve Mechanics Structure with higher Stability

Uncertainty Within 0.03

Cross-Polarization Isolation < -40dB

Uniform Gain

Lower VSWR

Applications

Antenna Ranges

Antenna Gain Measurements System Setups

Array Elements
PDF
Outline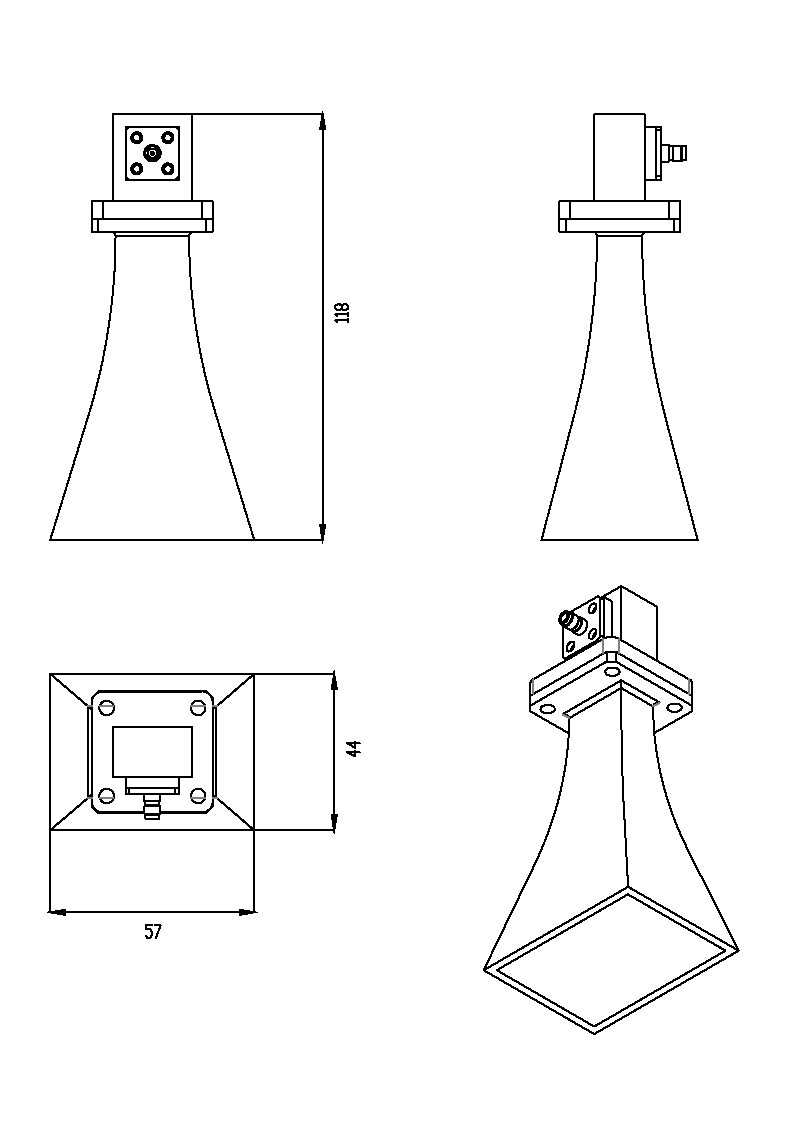 Plot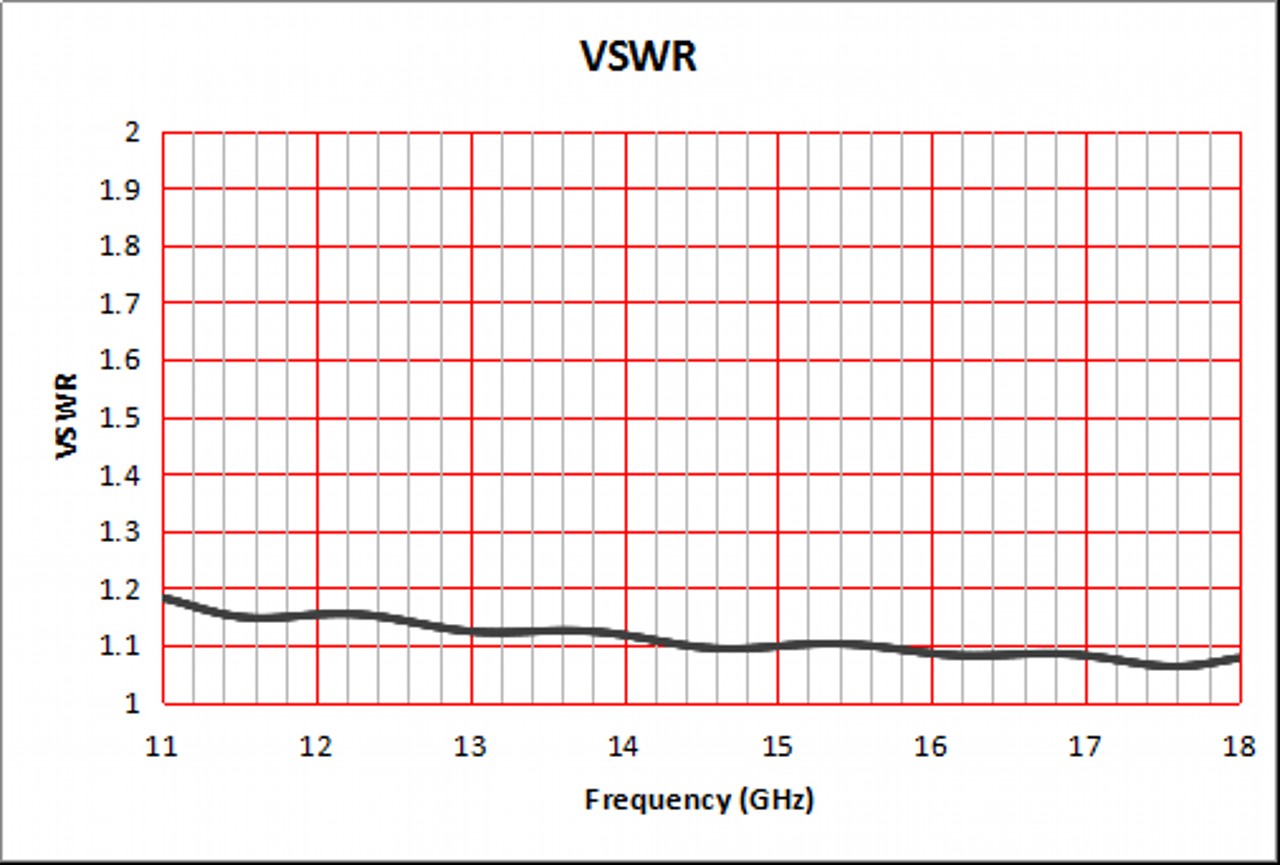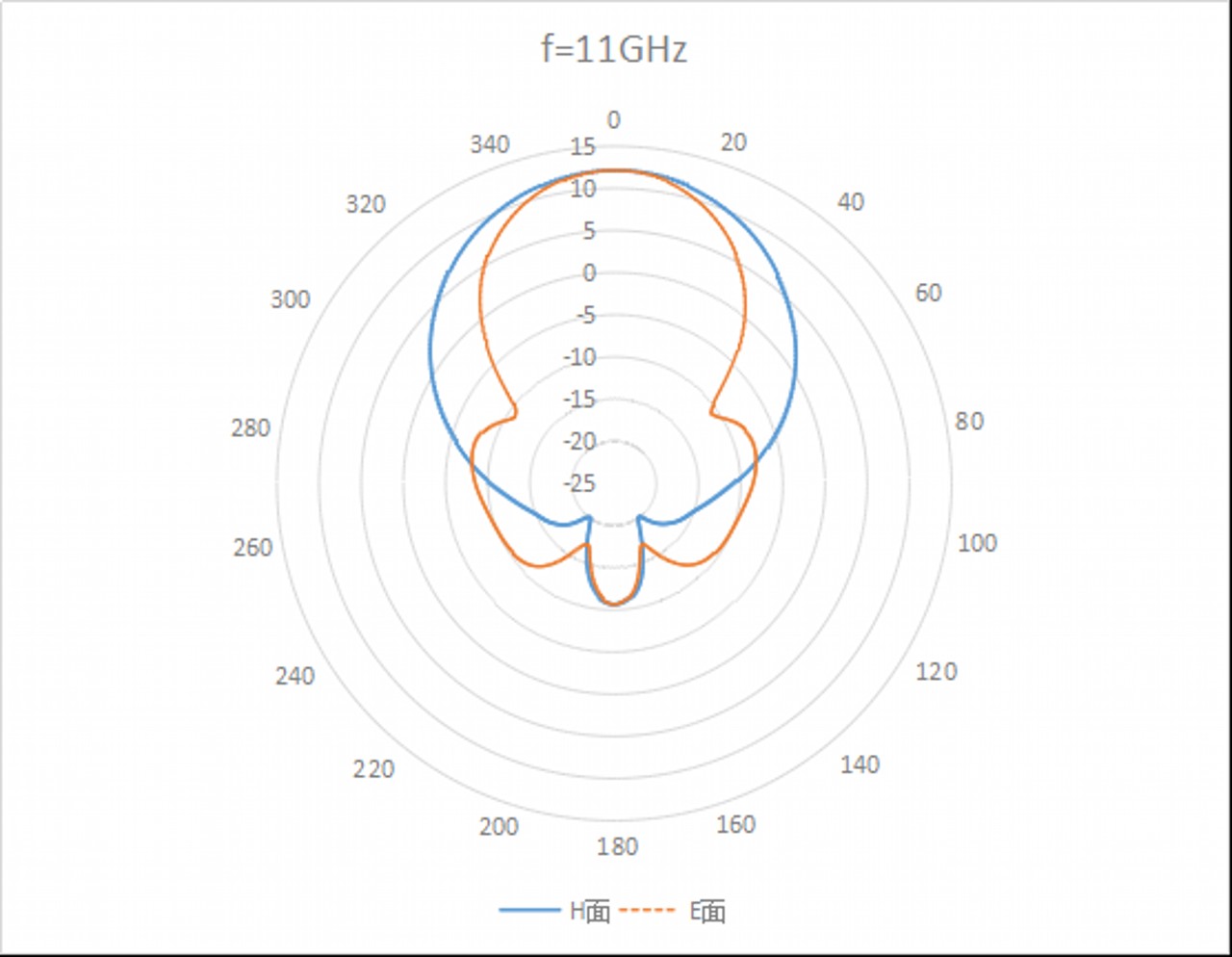 Additional information
| | |
| --- | --- |
| Min. Frequency (GHz) | 11 |
| Max. Frequency (GHz) | 18 |
| Gain (dBi) | 15 |
| Waveguide | |
| Connection Type | |
| VSWR | 1.15 |
| Band Type | |