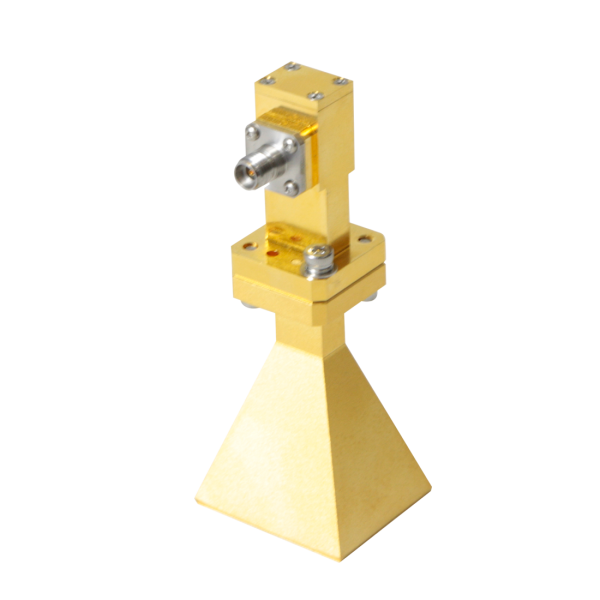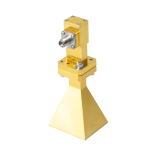 15 dBi Gain, 18 GHz to 40 GHz Broadband Dual Ridged Horn Antenna OBH-180400-15
What can OBH-180400 Dual-Ridged Horn Antennas do?
Dual-Ridged Horn Antenna design for both radiated immunity and emissions test of broadband applications in EMI measurement. This antenna can use for calibration systems, and antenna test systems can be applied to reflective antenna feeds and can also support a variety of mobile communications.
This type of antenna can be applied to the radar of satellites, can be used in the fifth generation of mobile communication systems, transmit more packets, pictures, videos, and files, and can also be used in mobile satellite communications to improve the quality of communications.
What are the characteristics of OBH-180400 Dual-Ridged Horn Antennas?
The OBH-180400 Dual-Ridged Horn Antenna operates within the 18GHz to 40GHz frequency range. In this case, it covers the Ka-band. The optimized antenna aperture dimension of a flared section of the pyramidal structure and improved ridge profile yielded the wide antenna beam-width across the bandwidth, lower VSWR, stable gain, and symmetric radiation patterns with low side lobe level. The gain increases with frequency up to approx.15 dBi, depending on the horn's size and shape. The antenna supports Single Linear polarized waveforms.
Additionally, the OBH-180400 weighs only 250g, is lighter than two apples, and comes with a box for easy portability and testing. In each round, it has good gain and polarized VSWR. There is a VSWR of less than 2.0 over the entire standing wave bandwidth. We can also provide accurate test data, including antenna direction coefficients, Gain, VSWR, and directions, and input antenna coefficients into your system to test it.
Description
Additional information
Reviews (0)
Description
OBH-180400-15 double ridge horn antennas operate broadband from 18GHz to 40GHz. The antenna supports linear polarized waveforms. This antenna is appropriate for the test of wireless and telecom communication antennas. High gain and low VSWR permit the measurement of weak signals and the generation of high field strengths without any significant return loss.
OBH-180400-15 is calibrated individually in line with ANSI C63.5-2006, making the antennas ideal for EMC/RF measurements. OBH-180400's radiation pattern contains only one single main lobe over the entire frequency range without any other side lobes. The antenna is low weight within 0.5kg and has a rugged construction.
SPEC
Broadband Horn Antenna Specifications

20 dBi Gain, 18 GHz to 40 GHz

OBH-180400-15

Property

Value

Min. Frequency (GHz)

18

Max. Frequency (GHz)

40

Gain(dBi)

15

VSWR (Max.)

1.8

Polarization

Linear

Cross Polar Isolation (dB)

30

Impedance(Ohm)

50

Features

Broad Frequency Range of 18 GHz to 40 GHz

Linearly Polarized High Gain, Low VSWR

Individually Calibrated

Linear polarized with high polarization purity

Applications OBH-180400-20

FCC, MIL-STD, VDE, and TEMPEST Testing

Transmission and receiving applications

System Setup
PDF
Outline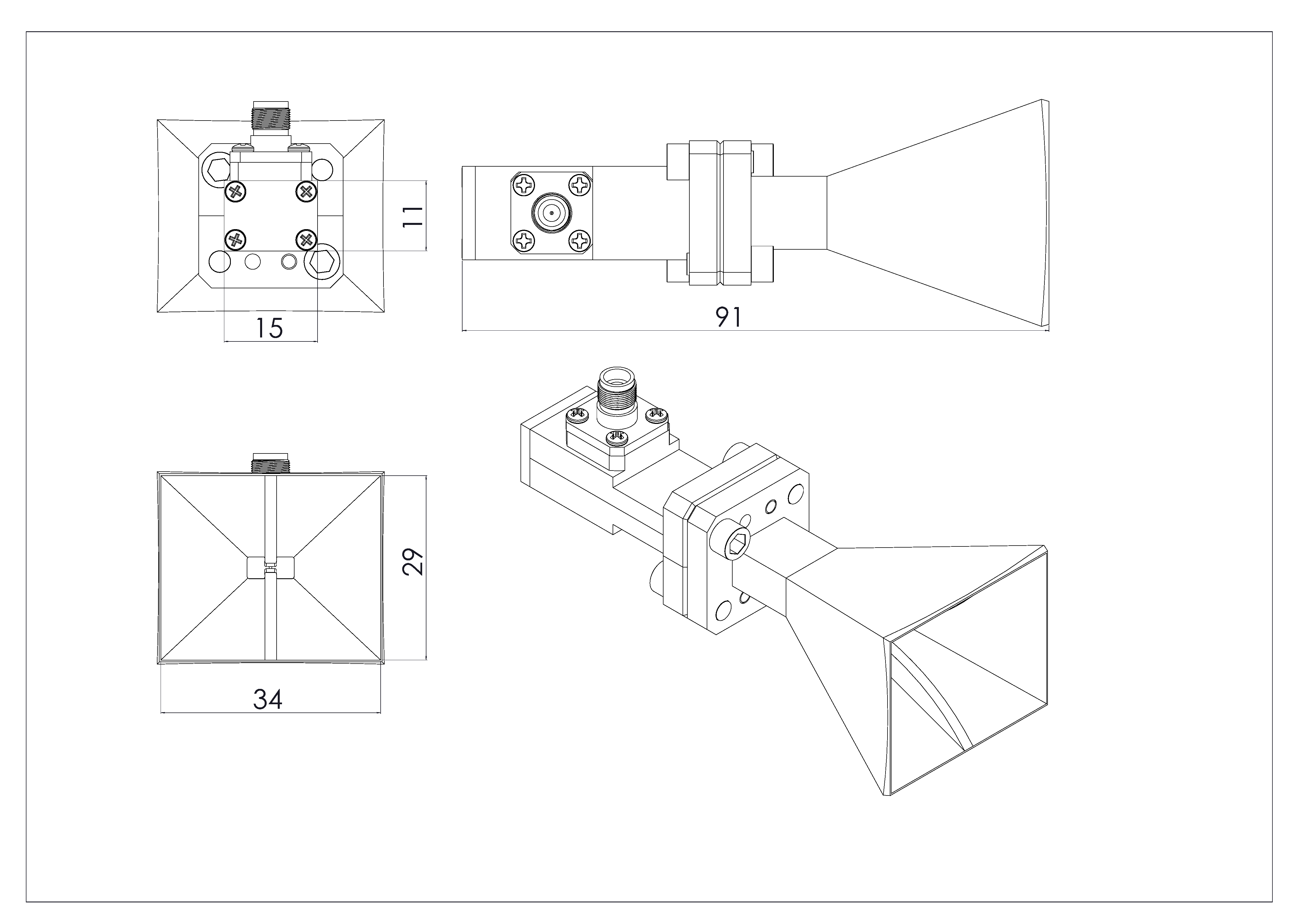 Additional information
| | |
| --- | --- |
| Min. Frequency (GHz) | 18 |
| Max. Frequency (GHz) | 40 |
| Gain (dBi) | 10 |
| VSWR (Max.) | |
| Cross Polar Isolation (dB) | |
| Polarization | |
| Impedance (Ω) | |