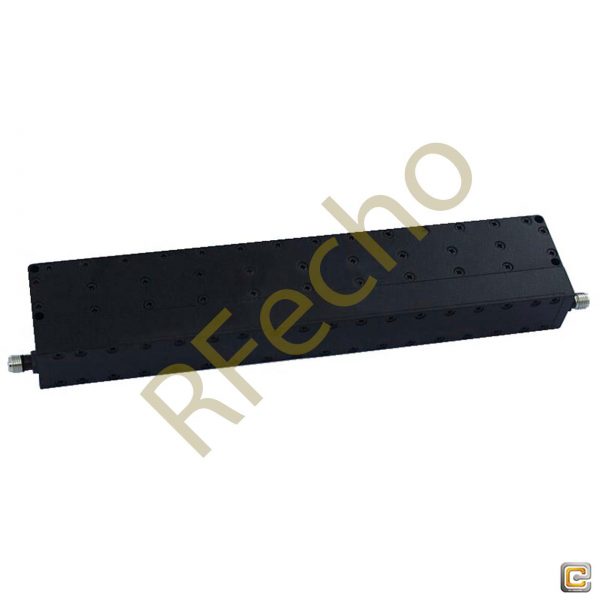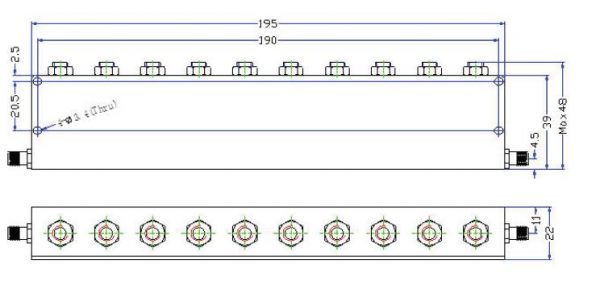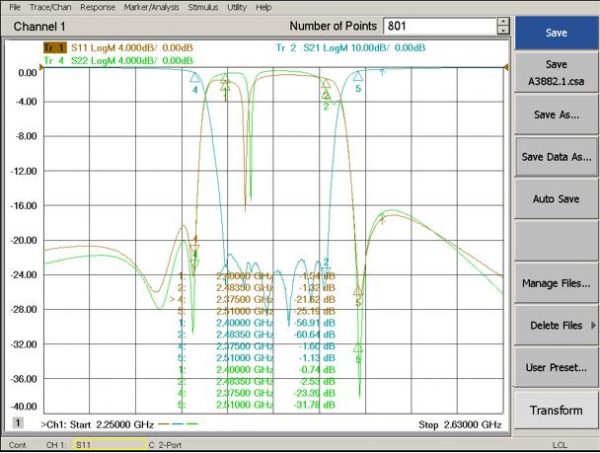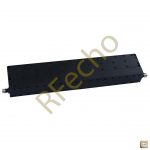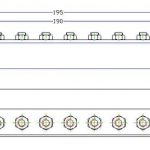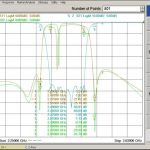 RF Band Reject Filter 2400MHz to 2483.MHz rejection ≥ 50dB Passive Band Reject Filter with SMA Female Connector
RF Band Reject Filter model OHP: 2441.75-83.5 also known as Band Stop filter and Notch Filter that passes most frequencies unaltered but attenuates frequencies in a specific range to a very low level. This RF Band Reject Filter manufactured with a stopband frequency from 2400MHz to 2483.5MHz and a passband frequency from 1MHz to 2.375GHz & 2.51GHZ to 6GHz. Passive Band Reject Filter provides a nominal insertion loss of ≤2.0dB across its passband and a typical rejection of ≥50. This RF Band Reject Filter can be changed by modifying the design, custom designs can be offered under different model numbers. This Passive Band Reject Filter has Passband return loss ≥12dB and Impedance of 50ohms. RF Band Reject Filter is manufactured with SMA Female Connector and Net weight of 0.33Kg. Our Ocean Microwave Band Reject Filter has power Handling of ≤20W.
2400MHz to 2483.5MHz Ocean Band Stop Cavity filter from RFecho is just one part in a large selection of our RF Components. Our 2400MHz to 2483.5MHz RF Band Reject Filter is ready for shipping worldwide after purchase. Additional specs of this Passive Band Reject Filter with SMA Female connector input can be found on the pdf file. RFecho also stocks a wide array of other RF components that ship from our warehouse for all your RF components needs.
Description
Additional information
Reviews (0)
Description
OBR-2441.75-83.5 band-reject filter (also called a band-stop filter or notch filter in narrow stopband) from RFecho is just part of a wide selection of coaxial RF filter products supplied. This RF band reject filter is built from 2400MHz to 2483.5MHz with SMA Female connectors. The SMA band-reject filter design is rated for a VSWR of 1.5:1 and a maximum power of 20 Watts.
RFecho band-reject / band-stop filters have a minimum stopband frequency of 200 MHz and a maximum stopband frequency of 18GHz. The band-stop / notch filter part number OBR-2441.75-83.5 has an insertion loss maximum that is 2.0 dB. More RF coaxial band-stop / notch filter specs for this radio frequency component can be found on its notch/rejection RF filter PDF specifications datasheet.
RFecho also stocks a large selection of other band-stop RF filter products that will ship the same day from our location. RF/microwave and millimeter wave cavity filter components and other RF parts for radio, antenna, other types of radio frequency component connections in typical use, production, test and measurement labs, military/defense, etc. are in stock and ship same day from our warehouse inventory.
Additional information
| | |
| --- | --- |
| Center Frequency (F0) (MHz) | |
| Stop Band Min. Frequency (MHz) | |
| Stop Band Max. Frequency (MHz) | |
| Stop Band Attenuation (dB) | |
| Band Min. Frequency (MHz) A | |
| Band Max. Frequency (MHz) A | |
| Band Min. Frequency (MHz) B | |
| Band Max. Frequency (MHz) B | |
| Pass Band Insertion Loss (dB) | |
| Impedance (Ω) | |
| Power Handling (W) | |
| Connection Type | |