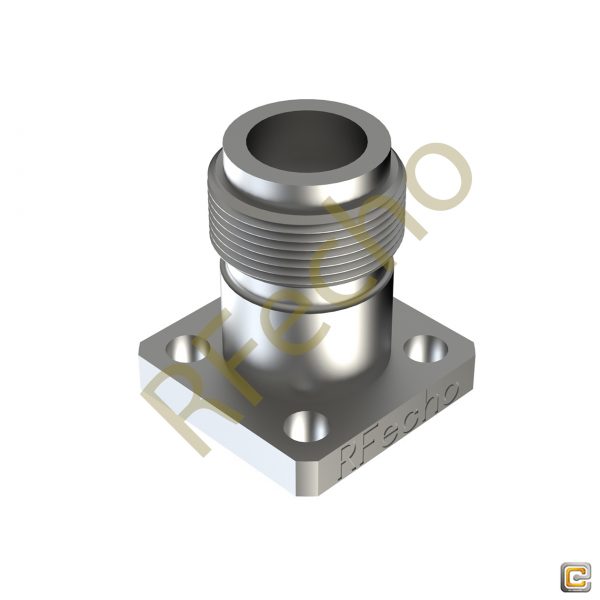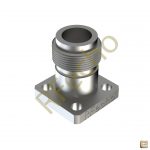 2.40mm 50 GHz, 0.012″ Accept Pin Diameter, 4 Hole .375″ Square Mounting Flange Female Connector
Model D370-P12-F02 is a Female connector. 2.40mm connectors are durable, Operational temperature rating of -55°C to +135°C. 2.40mm having low insertion loss, excellent repeatability, RF leakage ≤ -100 dB.
2.40mm Connectors offer the frequency range from DC to 50 GHz, and the mounting method is 4 Hole, where the flange size is .375″ Square. This model of 2.40mm connector provide the accept pin diameter of 0.012″ inches.
Description
Additional information
Description
SPEC
2.40mm Connectors

2.40mm 50 GHz, 0.012″ Accept Pin Diameter, 4 Hole .375″ Square Mounting Flange Female Connector

D370-P12-F02

Model D370-P12-F02 is a Female connector. 2.40mm connectors are durable, Operational temperature rating of -55°C to +135°C. 2.40mm having low insertion loss, excellent repeatability, RF leakage ≤ -100 dB.

2.40mm Connectors offer the frequency range from DC to 50 GHz, and the mounting method is 4 Hole, where the flange size is .375″ Square. This model of 2.40mm connector provide the accept pin diameter of 0.012″ inches.

Property

Value

Min. Frequency (GHz)

DC

Max. Frequency (GHz)

50

Flange (inch)

.375″ Square

Mounting

4 Hole

Accept Pin Diameter (inch)

0.012″

Gender

Female

Features

Low VSWR

Free through 50 GHz

Applications

Telecom Communication

Sub-assemblies

Radio equipment and instruments

Wireless Communication

Test Labs

Instrumentations
PDF
Outline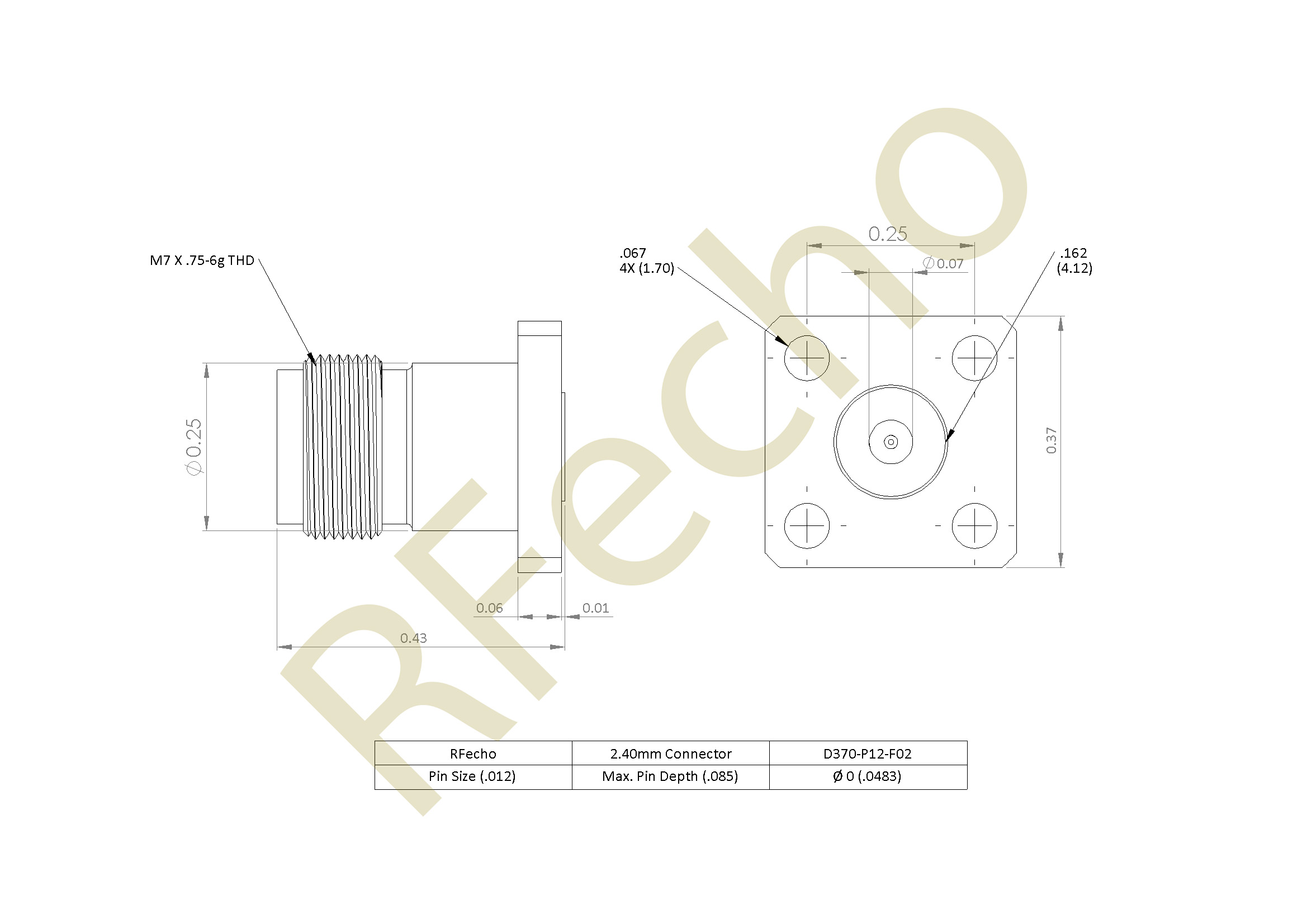 Plot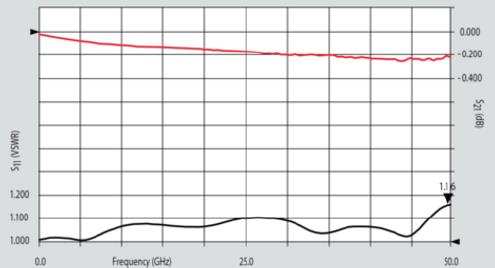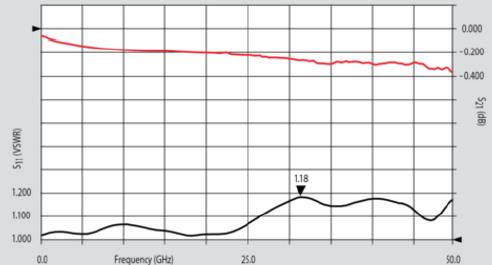 Additional information
| | |
| --- | --- |
| Min. Frequency (GHz) | DC |
| Max. Frequency (GHz) | 50 |
| Flange (inch) | |
| Mounting | |
| Accept Pin Diameter (inch) | |
| Gender | |