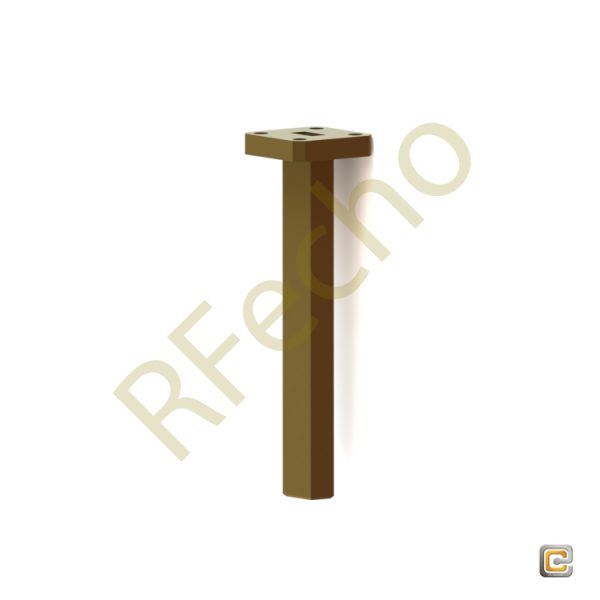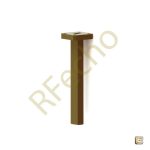 6.5 dBi Gain, 26.5 GHz to 40 GHz, WR-28 Waveguide Probe Antenna
Model OPRO-28 is a Ka Band Probe Antenna, operates from 26.5 GHz to 40 GHz. The antenna offers the nominal gain of 6.5 dBi, and 115 degrees typical half power beamwidth on the E-plane and 60 degrees typical halfpower beamwidth on the H-plane.
Probe Antenna supports linear polarized waveforms. The input of this antenna is a WR-28 waveguide. Probe antenna offers the -10 dB on E-plan side lobes and -14 dB on H-plan side lobes.
Description
Additional information
Reviews (0)
Description
SPEC
Probe Antenna

6.5 dBi Gain, 26.5 GHz to 40 GHz, WR-28 Waveguide Probe Antenna

OPRO-28

Model OPRO-28 is a Ka Band Probe Antenna, operates from 26.5 GHz to 40 GHz. The antenna offers the nominal gain of 6.5 dBi, and 115 degrees typical half power beamwidth on the E-plane and 60 degrees typical halfpower beamwidth on the H-plane.

Probe Antenna supports linear polarized waveforms. The input of this antenna is a WR-28 waveguide. Probe antenna offers the -10 dB on E-plan side lobes and -14 dB on H-plan side lobes.

Property

Value

Min. Frequency (GHz)

26.5

Max. Frequency (GHz)

40

Gain(dBi)

6.5

Waveguide

WR-28

Polarization

Linear

HPBW 3 dB Beamwidth (E-Plane)

115

HPBW 3 dB Beamwidth (H-Plane)

60

Side Lobes, E-Plane (dB)

-10

Side Lobes, H-Plane (dB)

-14

VSWR

2:1

Band Type

Ka Band

Features

Circular Waveguide Interface

Precisely Machined and Gold Plated

High Return Loss

Linear Polarization

Applications

Antenna Ranges

Feed Horns

System Setups
PDF
Outline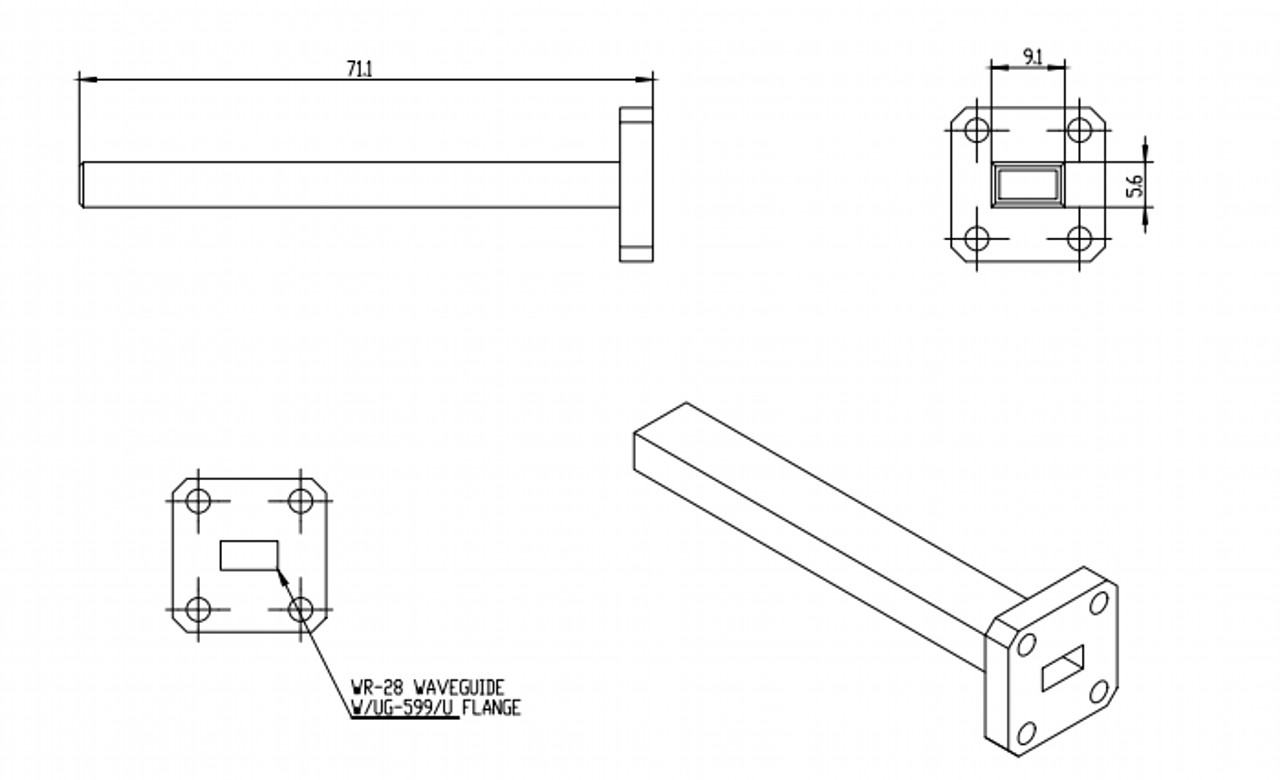 Plot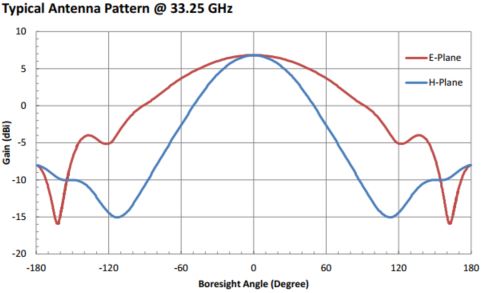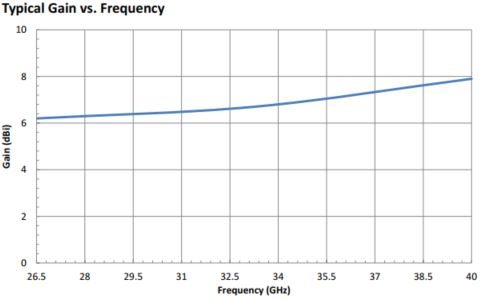 Additional information
| | |
| --- | --- |
| Min. Frequency (GHz) | 26.5 |
| Max. Frequency (GHz) | 40 |
| Gain (dBi) | 6.5 |
| VSWR | 2:1 |
| HPBW 3 dB Beamwidth (E-Plane) | |
| HPBW 3 dB Beamwidth (H-Plane) | |
| Waveguide | |
| Polarization | |
| Band Type | |
| Side Lobes, E-Plane (dB) | |
| Side Lobes, H-Plane (dB) | |