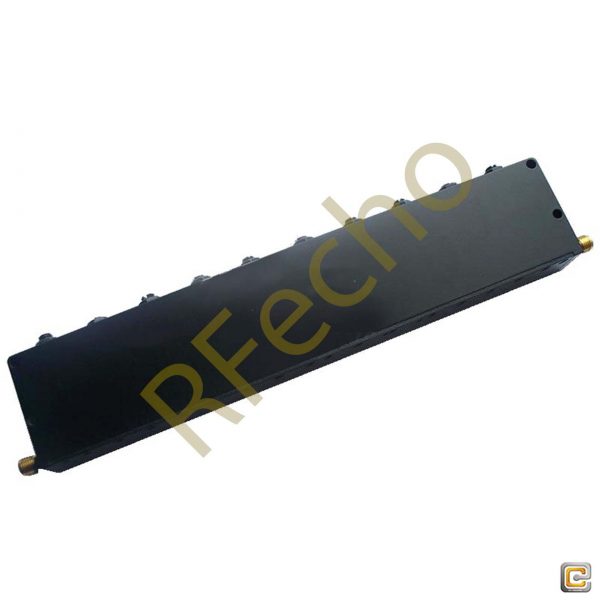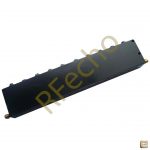 Cavity Band Rejection Filter OBR-2350-100
Ocean Microwave Bandstop Filters (Ocean Bandstop Filters,abbreviation:OBR) refer to filters that can pass through most frequency but attenuate some range of frequency to extremely low levels, which is opposite to the concept of band-pass filters. Among them, the notch filter is a special band-stop filter with a very small stop band range and a very high Q Factor.
The product name of this Ocean Bandstop Filters (OBR) is OBR-2350-100,its Stop Band Frequency is 2.3-2.4GHz ,Stop Band attenuation is 40dB,its Pass Band Frequency is
DC-2.275GHz&2.425-6GHz, and its Pass Band Insertion Loss is 1.5dB. Its Pass Band VSWR is 1.5.
Description
Additional information
Reviews (0)
Description
PDF
Outline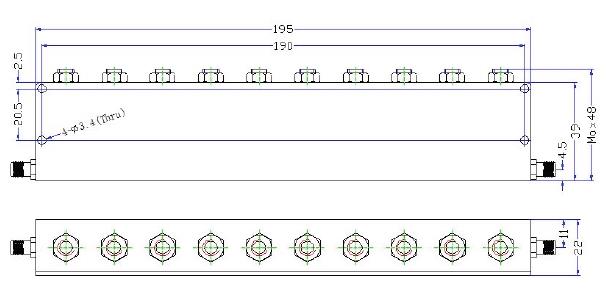 Plot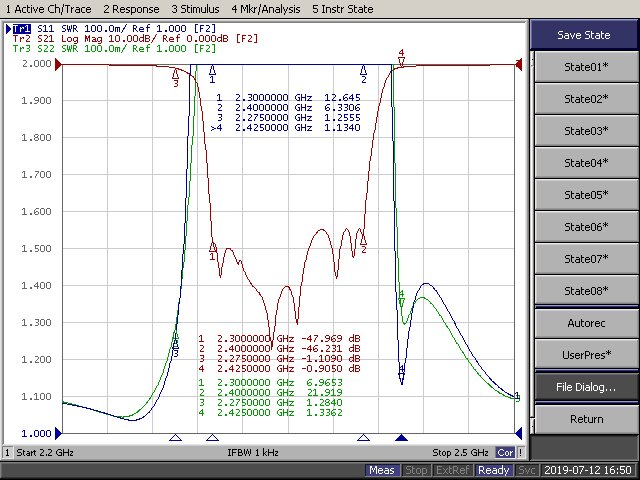 Additional information
| | |
| --- | --- |
| Center Frequency (F0) (MHz) | |
| Stop Band Min. Frequency (MHz) | |
| Stop Band Max. Frequency (MHz) | |
| Stop Band Attenuation (dB) | |
| Band Min. Frequency (MHz) A | |
| Band Max. Frequency (MHz) A | |
| Band Min. Frequency (MHz) B | |
| Band Max. Frequency (MHz) B | |
| Pass Band Insertion Loss (dB) | |
| Impedance (Ω) | |
| Power Handling (W) | |
| Connection Type | |