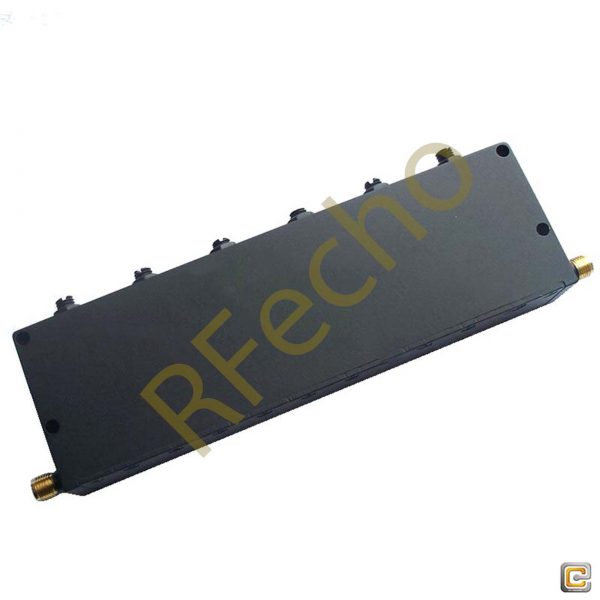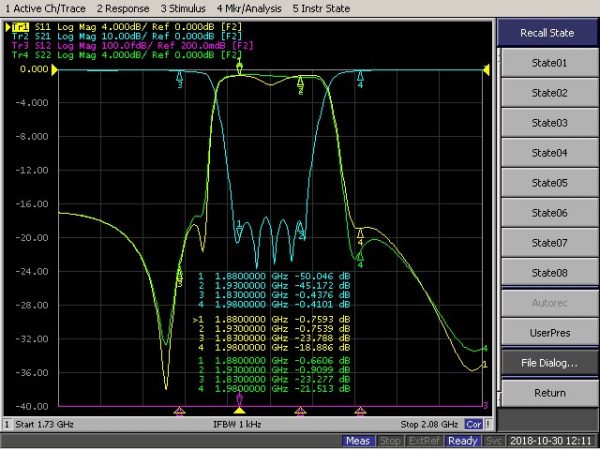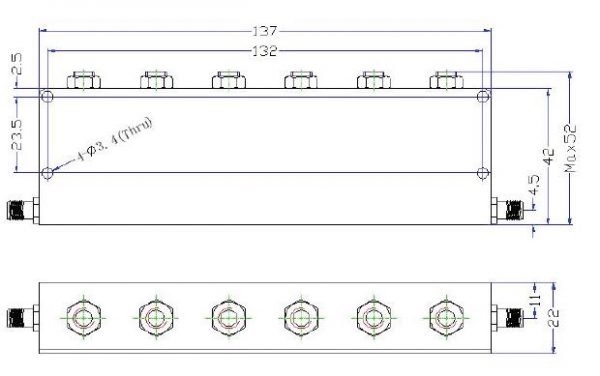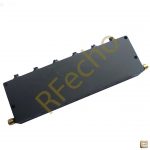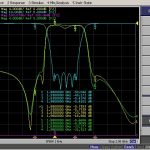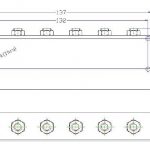 Band Recject Filter From 1880MHz To 1930MHz With SMA-Female Connectors
Ocean Microwave Bandstop Filters (Ocean Bandstop Filters,abbreviation:OBR) refer to filters that can pass through most frequency but attenuate some range of frequency to extremely low levels, which is opposite to the concept of band-pass filters. Among them, the notch filter is a special band-stop filter with a very small stop band range and a very high Q Factor.
The product name of this Ocean Bandstop Filters (OBR) is OBR-1905-50,its Stop Band Frequency is 1.88.4-1.93GHz,Stop Band attenuation is 40dB,its Pass Band Frequency is
DC-1.83GHz&1.98-4.6GHz, and its Pass Band Insertion Loss is 1.5dB. Its Pass Band VSWR is 1.4.
Description
Additional information
Description
OBR-1905-50 band-reject filter (also called a band-stop filter or notch filter in narrow stopband) from RFecho is just part of a wide selection of coaxial RF filter products supplied. This RF band reject filter is built from 1880MHz to 1930MHz with SMA Female connectors. The SMA band-reject filter design is rated for a VSWR of 1.5:1 and a maximum power of 50 Watts.
RFecho band-reject / band-stop filters have a minimum stopband frequency of 200 MHz and a maximum stopband frequency of 18GHz. The band-stop / notch filter part number OBR-1905-50 has an insertion loss maximum that is 1.5 dB. More RF coaxial band-stop / notch filter specs for this radio frequency component can be found on its notch/rejection RF filter PDF specifications datasheet.
RFecho also stocks a large selection of other band-stop RF filter products that will ship the same day from our location. RF/microwave and millimeter wave cavity filter components and other RF parts for radio, antenna, other types of radio frequency component connections in typical use, production, test and measurement labs, military/defense, etc. are in stock and ship same day from our warehouse inventory.
OBR-1905-50

Additional information
| | |
| --- | --- |
| Center Frequency (F0) (MHz) | |
| Stop Band Min. Frequency (MHz) | |
| Stop Band Max. Frequency (MHz) | |
| Stop Band Attenuation (dB) | |
| Band Min. Frequency (MHz) A | |
| Band Max. Frequency (MHz) A | |
| Band Min. Frequency (MHz) B | |
| Band Max. Frequency (MHz) B | |
| Pass Band Insertion Loss (dB) | |
| Impedance (Ω) | |
| Power Handling (W) | |
| Connection Type | |