8-Port Dual Polarized Sector Antenna for Backhaul Applications
RFecho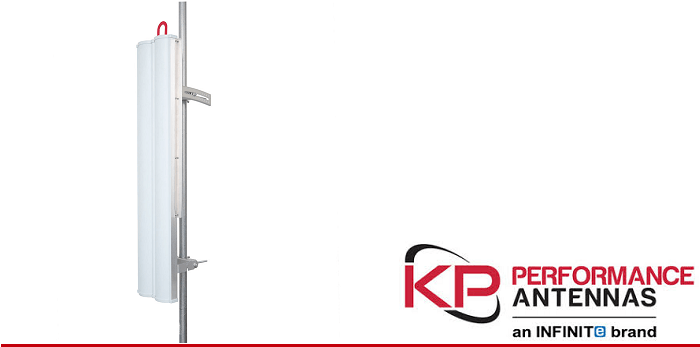 KP Performance Antennas, a manufacturer of wireless network antennas, has launched a new horizontally/vertically polarized, 8-port ProLine sector antenna that is ideal for broad-frequency, point-to-point, point-to-multipoint and backhaul applications.
The new KPP-2HV5HVX8-65 ProLine horizontal/vertical polarized sector antenna operates from 2.3 GHz to 2.7 GHz and from 4.9 GHz to 6.4 GHz. It features a 65-degree azimuth beamwidth and zero-degree fixed electrical downtilt. It also boasts 8 ports, gain performance of 17 dBi and 16.8 dBi respectively and an excellent front-to-back ratio of 31 dB and 34 dB. This antenna is engineered to deliver high, stable gain over wide bandwidths and suppress side-lobes and back-lobes for mitigating inter-sector interference.
This new horizontal/vertical polarized ProLine sector antenna combines two individual radiating systems within a single rugged radome, allowing complete dual-spectrum coverage while reducing leased space on the tower and installation costs.
KP's new KPP-2HV5HVX8-65 horizontal/vertical polarized sector antenna is now available for shipping.