RadioWaves Releases 4.9 to 6 GHz Dual-Polarized Parabolic Antennas
RFecho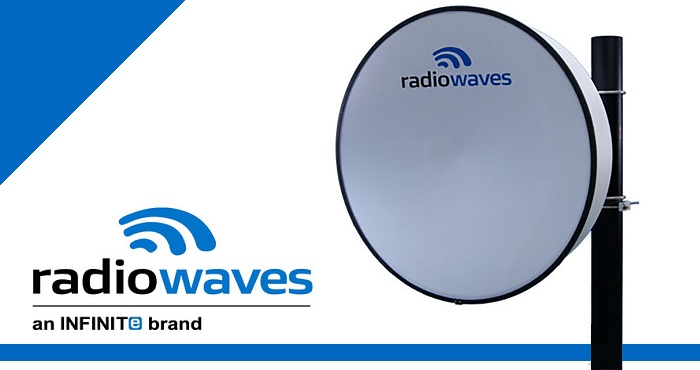 RadioWaves, an Infinite Electronics brand and a manufacturer of high-quality microwave antennas and accessories, has released a new series of wideband, dual-polarized antennas covering the 4.9 to 6 GHz frequency bands.
RadioWaves' new dual-polarized, wideband antennas are ideal for 5 GHz ISM, U-NII-1, -2, -3, -4 and 4.9 GHz public safety bands, as well as high-density, point-to-point backhaul applications, and client premises. The wideband design of this antenna eliminates the need to purchase different antennas for each frequency.
They are available in 2-foot, 3-foot, 4-foot and 6-foot diameters in both standard and high-performance configurations. The 4.9 to 6 GHz wideband series deliver gain performance ranging from 29.8 dBi to 38.4 dBi for standard performance and 29.3 dBi to 38.2 dBi for high performance.
These antennas are engineered to suppress side-lobes and back-lobes and are excellent at rejecting interference, which is further enhanced by high-performance configuration's advanced RF absorption material. They feature rugged construction with a patented 6-point mounting connection for set-and-forget installation and with built-in fine elevation and azimuth angle adjustment.
They are offered with dual-polarized N-type connectors and are fully powder coated with rugged hardware built to survive the elements and come fully pre-assembled from the factory, simplifying installation and guaranteeing factory-tested quality.
RadioWaves' new 4.9 to 6 GHz, dual-polarized, wideband parabolic antennas are in-stock and available for same-day shipping.