5 GHz OMNI Antenna for WISP, Cellular and Fixed Wireless Applications
RFecho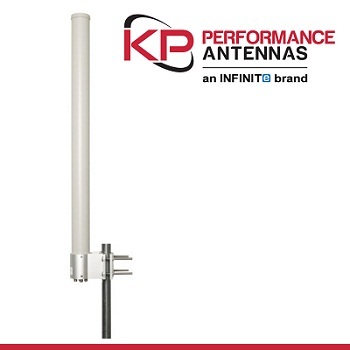 KP Performance Antennas, a manufacturer of wireless network antennas, has released a new 4-port OMNI antenna, which is ideal for WISP, cellular and fixed wireless applications. This delivers true OMNI performance with 13 dBi of gain and capable of delivering increase capacity offered by 4×4 MIMO. It provides horizontal/vertical polarization and operates on the 5.15 to 5.85 GHz frequency range. 
This 360 degree omnidirectional antenna features two vertically stacked OMNI arrays in a single radome enclosure with one mounting point. It supports one 4×4 MIMO or two 2×2 MIMO radios. This antenna is ideal for minimizing the operator's investment in low-density macro or micropop deployments by only having to mount one antenna and radio but still offer the end-users high throughput and capacity. Depending on the radio and terrain, operators can expect to provide coverage within 2-5 miles of the antenna. Its rugged construction, UV-resistant white radome, and robust hardware will survive the harshest elements nature has to offer.
The KP Performance new 4-port OMNI antenna is available with same-day shipping.