Peraso Launches 60 GHz Phased Array Antenna Solution for Multi-gigabit mm-Wave Radio Links
RFecho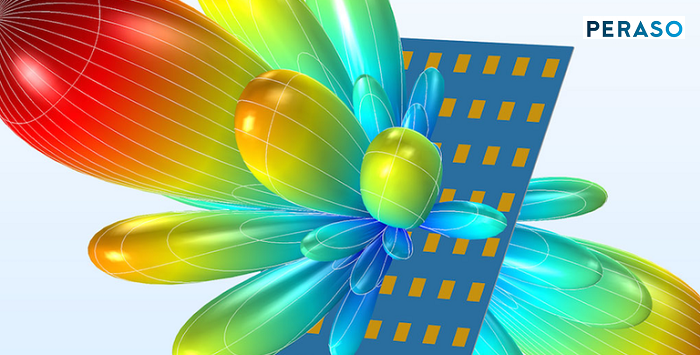 Peraso Technologies has announced its new PER-PAx patented series of innovative phased array antenna solutions, which complement the company's 802.11ad chipsets. These antennas provide a cost-effective means to increase system performance and cover wide bandwidth in the unlicensed 60 GHz band.
Critical Features of these Antennas Include:
Multi-layer construction optimized for low-cost with fiber-resin substrates and standard process technology; eliminates exotic soft-board or ceramic substrates
PER-PAG models utilize air-gap dielectric for increased antenna gain and system performance
PER-PAD models are designed to feed parabolic reflectors and utilize phased array beam steering to facilitate and optimize antenna aiming
Consistent gain response over the 57-71 GHz unlicensed frequency band
Highly repeatable in mass production
Stable performance over wide operating temperature range
The PER7213-PAG is the first version of the PER-PAG series containing 64 elements configured in a 2-D scanning array with 22 dBi gain across the full frequency range. In conjunction with the X720 60 GHz chipset from Peraso, a complete system is able to achieve a 1.5 km link without the use of a dish antenna.
The PER7211-PAD is the first PER-PAD model, designed to feed a 390 mm dish with 44 dBi gain. In conjunction with the X720 60 GHz chipset from Peraso, a complete system is able to achieve a 5 km link with a data rate of 1 Gb/s.
The President and CEO of Peraso, Bill McLean stated that these antennas provide a solution that the mmWave industry needs in order to reduce system cost without sacrificing performance. Coupled with the new X720 chipset, their customers are able to build multi-gigabit mmWave radio links with ranges in excess of 5 km.
Peraso will be showcasing its new Per-Pax Series of 60 GHz Phased Array Antenna Solutions at Mobile World Congress 2020 in Barcelona from Feb. 24-27.