RF Solutions Expert, Yageo, Acquires Global Electronics Supplier, KEMET
RFecho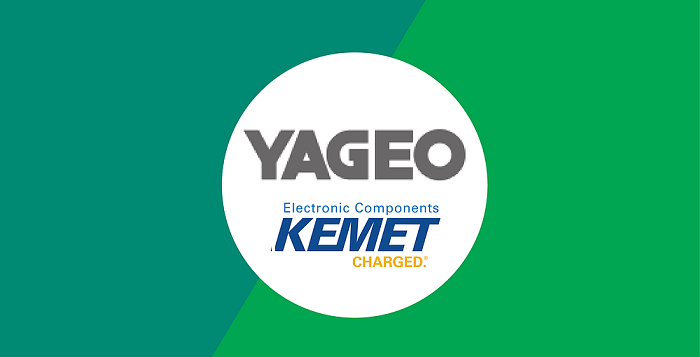 RF/Microwave solutions expert, Yageo Corporation has acquired Global electronic solutions supplier, KEMET Corporation for $1.6 Billion.
Established in 1919 and headquartered in Fort Lauderdale, Florida, KEMET is a leading global supplier of high-end electronic components with a global footprint that includes 21 manufacturing facilities and approximately 12,500 employees located in 21 countries in the Americas, Asia and Europe. KEMET's main products include tantalum capacitors, ceramic capacitors, magnetic, sensors and actuators, and film and electrolytic capacitors.
KEMET's products serve a number of applications, such as advanced automotive electronics, industrial applications, aerospace, medical, as well as smartphones, cloud/networking equipment, wireless communications, alternative energy and 5G technology. Holding more than 1,600 patents and trademarks worldwide, the company has established a leading position for its products via its advanced R&D and technical staff and design-in capabilities.
Together with KEMET, Yageo will be well positioned as a one-stop provider of passive electronic components, including a leading portfolio of polymer, tantalum, ceramic, film and electrolytic capacitors, chip resistors, circuit protection as well as magnetics, sensors and actuators, all addressing a full range of end market segments. The combined company will have an enhanced global footprint and be better able to partner with long-standing, blue chip customers worldwide through a combined 42 manufacturing plants and 14 dedicated R&D centers.
According to William M. Lowe, Jr., Chief Executive Officer of KEMET, the closing of this transaction is the culmination of an extensive process by the KEMET board in an effort to enhance value for its stockholders. KEMET as part of the Yageo family will be well positioned to continue as a leading global provider of passive electronic components.