2J Antennas Moves US Operations to Phoenix, Arizona
RFecho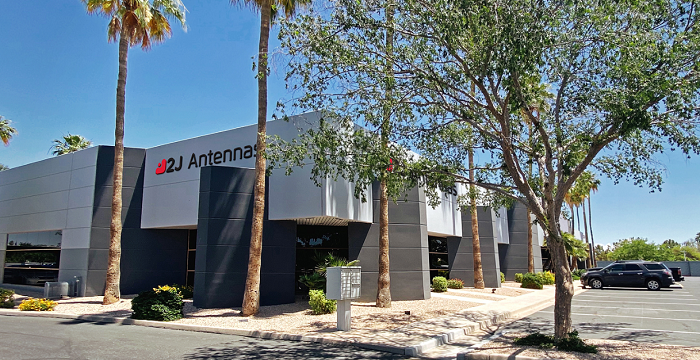 To support their growing business, 2J Antennas has moved their US-based office from San Diego, California to the Phoenix, Arizona. The new office will support expanding operations in the US. The new office is conveniently located within 15 miles of the Phoenix Sky Harbor International Airport, in the Continental Tech Center Business Park.
As of May 7th, 2020 the new address is: 2J Antennas USA, Corp. 2020 W Guadalupe Rd, Suite 8 Gilbert AZ, 85233
2J Antennas is a global supplier of high-performance antenna solutions offering products and services catering to the Medical, Automotive, Marine, Telematic, Telecommunication, Automation, Critical Communication, Geolocation, Machine to Machine (M2M) and Internet of Things (IoT) markets. 2J's large selection of antennas includes 5G, 4G LTE, 3G, Cellular, 2.4 GHz, 5.0 GHz, 2.4/5.0 GHz, WiFi, Bluetooth-BT, GPS, GNSS, 433 MHz, 868 MHz, 915 MHz, ISM and Iridium compatible solutions as well as custom products, cables, connectors, and development kits.
Click here to see 2J Antennas product portfolio on everything RF.