ETS-Lindgren Facilitates 5G Antenna Measurement Systems at Eurofins
RFecho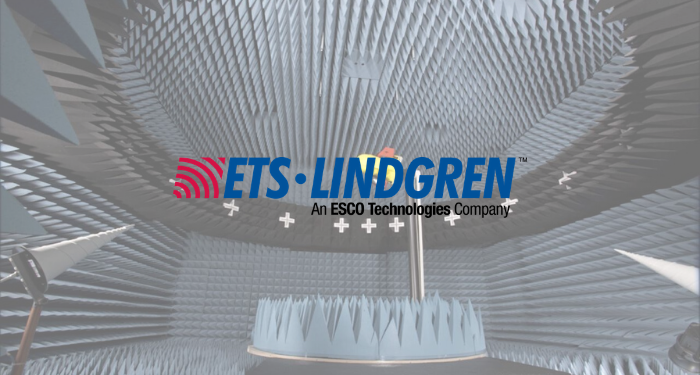 Eurofins Electrical & Electronics (E&E) North America, part of the Eurofins global network of laboratories, has partnered with ETS-Lindgren to facilitate 5G FR1 sub-6 and 5G FR2 mmWave Over-the-Air (OTA) test services. The company has enjoyed a long partnership with ETS-Lindgren providing several electromagnetic compatibility (EMC) test chambers globally for Eurofins over many decades. Now, as Eurofins expands to offer wireless and radio device testing, they enlisted the market leader in CTIA Approved Test Laboratories, ETS-Lindgren, continuing their successful partnership.
ETS-Lindgren designed and installed a suite of three test chambers to expand the services Eurofins now offers to address a wide variety of wireless test requirements and devices. The three chambers are located at the Eurofins facility in Santa Clara, California. Eurofins E&E North America is one of the first commercial wireless test labs with mmWave test capabilities.
For 5G FR1 (sub-6) OTA testing, Eurofins utilizes ETS-Lindgren's AMS-8815. This theta arm-based anechoic chamber features a frequency range of 400 MHz to 10 GHz, making it suitable for all 5G FR1 customer testing needs. For 3GPP/CTIA performance 5G FR2 (mmWave) OTA testing, Eurofins utilizes ETS-Lindgren's AMS-5705 Compact Antenna Test Range (CATR) chamber, an ideal solution for 5G mmWave OTA testing. It is optimized to handle mmWave antenna arrays up to 30 cm in diameter and covers a frequency range of 24 GHz to 43.5 GHz. The AMS-8923 is a dual-ring, multi-probe anechoic chamber, notable for its latest generation of antennas and extremely fast test speed over a wide frequency range of 590 MHz to 10 GHz.
All chambers are integrated with the MT8000A and MT8821C state-of-the-art equipment from Anritsu. The instrumentation works seamlessly with ETS-Lindgren's industry leading antenna measurement software, EMQuest™ EMQ-100. With the new suite of three turn-key 5G test chambers, Eurofins offers a wide range of OTA performance testing services for wireless and radio devices.
It was a priority for Eurofins E&E to acquire the equipment, experience and expertise to provide the latest in wireless performance testing, inspection, and certification solutions. Once ETS-Lindgren understood their goals, they were able to design and install an antenna measurement system (AMS) that offers a wide variety of 5G FR1 and FR2 test capabilities as well as legacy 2G, 3G and 4G technologies with the Wi-Fi protocols.
ETS-Lindgren installed the world's first CTIA Authorized Test Lab. Their active contributions to CTIA and other industry standards organizations have resulted in many "industry first" efforts that advance the technology for wireless device test and measurement. Customers rely on ETS-Lindgren's ongoing industry standards involvement to ensure they are prepared to meet not only today's standards, but tomorrow's as well. Their latest technical advancements include dozens of customized 5G NR test systems to meet specific user requirements.
Click here for more information on ETS-Lindgren's wireless test solutions.