Fractus Antennas to Conduct One-Day IoT Antenna Design Workshop in Barcelona
RFecho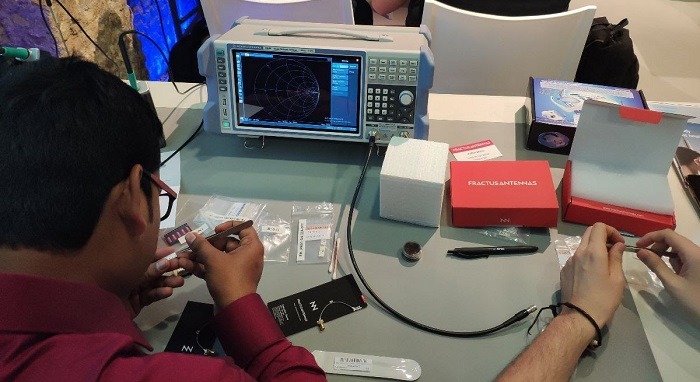 Why do IoT devices need internal antennas? If you are looking for an answer and want to discover the latest chip antenna technology by Fractus Antennas, come to Barcelona and join their one day workshop in October, during the IoT World Congress Week, from 29-31 October 2019.
This one day workshop will tell you why you should place the antenna first and how to embed a tiny chip antenna into any IoT platform. Go wireless in 3 easy steps by joining Fractus Antennas' workshop and get it completed in one day. Design, build and test your embedded antenna prototype for an IoT platform. Discover and experience the latest chip antenna technology that will make your design faster, cheaper and easier. You could see Virtual Antenna™ live on Sierra Wireless and Nordic Semiconductor IoT modules and build your own examples with National Instruments Microwave Office software and measure them with an R&S Vector Analyzer.
The IoT Solutions World Congress is the largest IoT event in the world to get inspired with new ideas, solutions, and people. A unique event dedicated exclusively to joining IoT providers with industry in order to help the latter increase productivity via this disruptive technology. Since it's first edition back in 2015, the event has grown to become the global reference for industrial IoT, and the annual meeting for industry stakeholders to establish new partnerships.
All you need to build your IoT wireless platform is in Barcelona this October. Register now and receive a free pass to enjoy the IoT Solutions World Congress Barcelona. Click here to register.