Ultra-thin Ceiling Mount Antennas with Unmatched Frequency Range
RFecho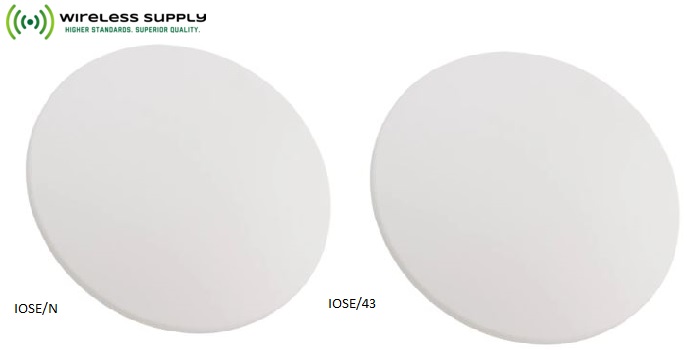 Wireless Supply has announced its newest in-building IOSE series antennas with extended frequency coverage. These unique ultra-thin ceiling mount antennas offer a wide frequency range from 600 to 3800 MHz, available in a single unit. The IOSE is a low PIM (-153 dBc) Omni-directional antenna and is available with a plenum 4.3/10 female connection or a plenum N female connection.
The TrueConnect IOSE reduces parts inventory and simplifies in-building installations. It provides superior coverage in low signal areas when installing 600MHz, 700 MHz, Cellular, PCS, AWS, 2.5, CBRS DAS in-building systems. At 8.38" (213 mm) in diameter, IOSE is very low-profile, with a maximum thickness of only 0.73" (18.5 mm) in the center.
Click here to learn more about the IOSE Series of antennas.
available in a single unit