Compact Ka-Band Antenna for Satellites Unfolds into a 5 Meter Antenna Reflector
RFecho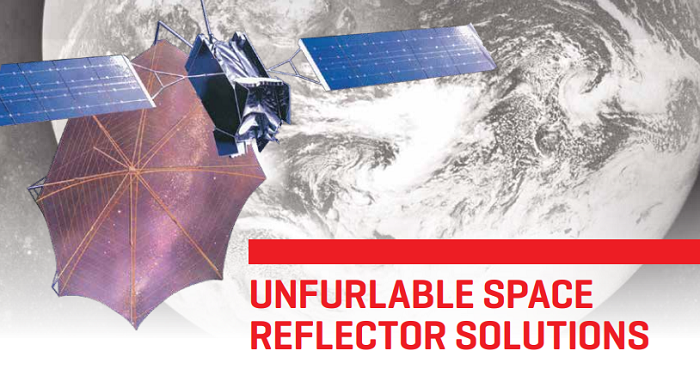 The Ka-band offers datarates higher than most other commonly used satellite communication frequency bands. To support this frequency band, L3Harris has designed Ka-band antennas for SATCOM Applications that can fold out in to an antenna with a reflector that ranges from 1 to 25 meters in diameter. These unfurlable reflector feed antenna systems provide unmatched performance for satellite communications and broadcast systems that require high throughput for mission-critical performance and higher antenna gain for increased satellite capacity.
These systems feature a radial rib design that can be either hub-mounted or edge-mounted, provides a reflector aperture size that ranges from 3.5 meters to 9 meters. L3Harris' 5-meter Ka-band unfurlable mesh reflector is creating a buzz in the satellite community because of the combination of its small size and never-before-achieved accuracy for unfurlable technology at Ka-band frequencies. L3Harris claims that this is the only commercially available 5-meter Ka-band Unfurlable Reflector.
L3Harris reflector solutions offer unparalleled performance in bands ranging from UHF to Ka-band. Their continuous investments in advanced materials, designs, and manufacturing methods increase performance, lower cost, and reduce the customers' schedules. With over 40 years of experience in developing and manufacturing unfurlable reflector solutions, L3Harris is recognized as the world's leading reflector manufacturer. As a result of their ongoing research and development, the customers not only get the best accuracy and stability offered in the unfurlable market, but also the most innovation. The introduction of a 5-meter Ka-band unfurlable mesh reflector offers customers the benefits of small size and unprecedented accuracy in unfurlable technology at Ka-band.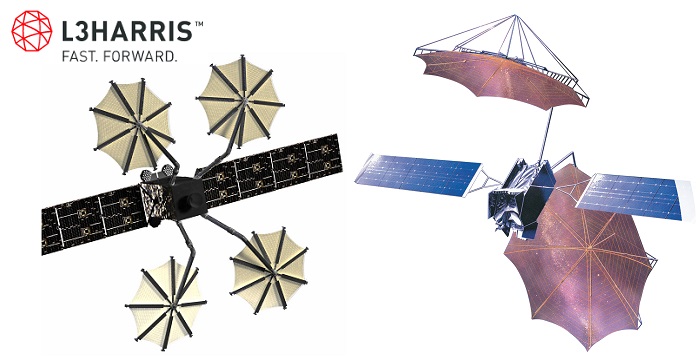 L3Harris unfurlable space reflector solutions offer the benefits of reduced risk, increased frequency reuse for HTS communications, and reduced cost per bit though flight-proven design, customized solutions, and the world's most accurate and stable mesh reflectors on the market.
With the increasing demand for high-throughput satellite (HTS) antennas that can operate at higher frequencies, L3Harris developed large, unfurlable mesh reflectors shaped to Ka-band accuracy that easily integrate into all spacecraft configurations. The innovative surface-shaping technology used to create the 5-meter Ka-band antenna enhances mission performance and the unique hub mounting configurations improve tracking performance. With over 40 years of experience in the design of unfurlable reflectors as well as internal research and development, L3Harris is producing never-before-achieved accuracy in unfurlable mesh reflectors.
Click here for more information.