First 9-in-1 5G Fleet Antenna with Full WiFi 6 Support
RFecho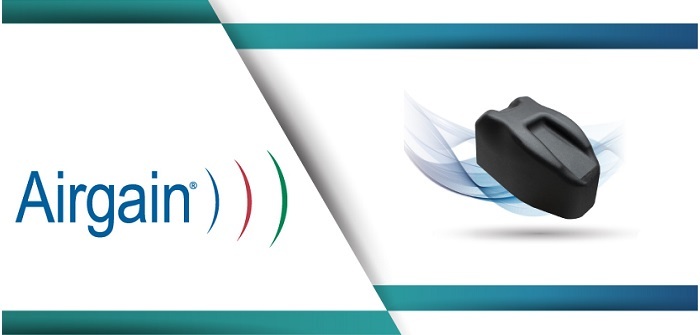 Advanced antenna technologies expert, Airgain, has introduced its first 9-in-1 5G antenna platform, called the CENTURION Next. The platform delivers industry leading 5G performance and is the first in its class to provide full support for Wi-Fi 6. It is designed to provide a future-proof and high performance connectivity solution for fleet and public safety vehicles and assets.
Equipped with nine ports, the CENTURION Next connects to almost any vehicular router or modem. Delivering powerful MIMO technology, this configurable antenna offers up to four high gain Cellular/5G (600 MHz to 6 GHz) antennas including support for LTE Band 14 for FirstNet, Band 71 for T-Mobile, CBRS (Citizens Broadband Radio Service) OnGo, LAA (License Assisted Access), and with backwards compatibility for most global 2G, 3G, and 4G frequency bands.
It provides broadband support with four high gain tri-band Wi-Fi antennas, including support for future 6 GHz ISM band spectrum (5.925 GHz to 7.125 GHz) in addition to the 2.4 GHz and 5 GHz bands to be utilized by Wi-Fi 6 (802.11ax), and a GNSS element inside with coverage for multiple satellite systems including GPS, GLONASS, Galileo, and BDS (BeiDou Navigation Satellite System).
The CENTURION Next has been designed to outperform competing 9-in-1 antenna platforms by providing additional coverage and enabling services in low-signal locations. It supports the next generation of vehicular routers with 5G modem capabilities and multiple carrier switching, while providing next generation Wi-Fi support with four integrated high gain Wi-Fi 6 antennas for full HD streaming video and other high-bandwidth applications with maximum range.
According to Airgain's Senior Vice President of Engineering, Kevin Thill, support for 5G and Wi-Fi 6 make this antenna future-proof for the next generation of vehicular modems coming into the market soon, which means customers can deploy with the confidence that the antenna asset will endure the life of the vehicle, likely outlasting generations of vehicular routers.
The CENTURION Next is available in either black or white, and can be ordered from January 2020 through Airgain's trusted channel partners.