5-Port LTE Multiband Antenna for Fixed Industrial IoT Deployments
RFecho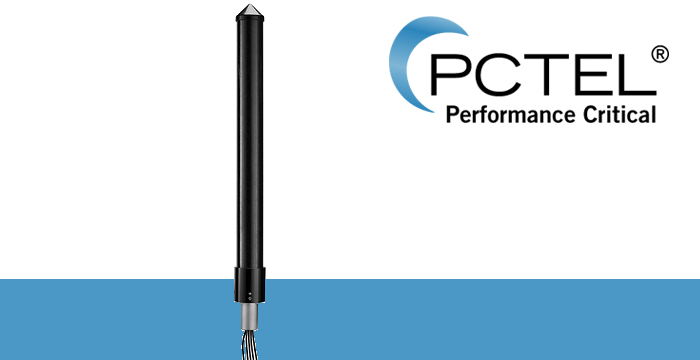 At the UTC Telecom & Technology Conference, PCTEL, introduced a new LTE multiband antenna that helps boost data rates and reliability for utility networks. The new 5-port base station omni-directional antenna (BOA) is designed for fixed public and private LTE and industrial IoT network deployments. It supports multi-carrier connectivity and is ideal for network failover to mitigate downtime in smart grids and other mission critical applications.
According to PCTEL, the antenna will enable the future of the IIoT for Utilities customers. For example, advanced smart grids utilizing the antenna could reduce outages and efficiently manage alternative energy sources. The antenna's ultra-broadband technology also supports LTE-Advanced carrier aggregation and delivers superior 4×4 MIMO performance for asset management, video communications, and other applications that require high data capacity.
This is the latest in PCTEL's field-proven BOA antenna series, deployed in a variety of fixed IIoT applications around the world. The new antenna features:
Multiple network compatibility
Four (4) broadband ports supporting LTE, LTE-Advanced, LTE-M, NB-IoT, 2G/3G cellular, Wi-Fi, and private wireless technologies
One (1) GPS/GLONASS port with PCTEL's unique high rejection GNSS technology for network timing and tracking
The UTC Telecom & Technology Conference took place in Fort Worth, Texas 19-20 June.