Harris Celebrates Production of its 100th Satellite Mesh Reflector for Space
RFecho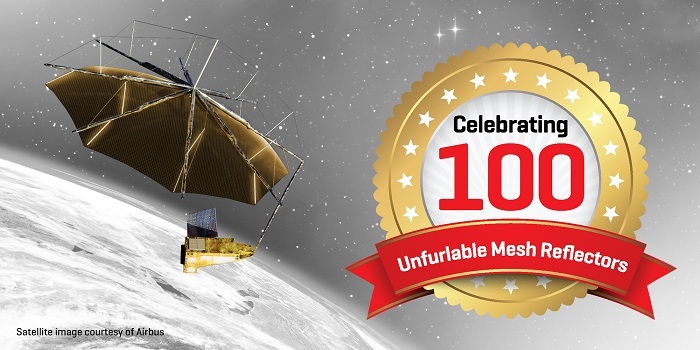 Harris Corporation announced a major space satellite antenna milestone with the completion of the 100th unfurlable mesh reflector, which provides critical communication links between satellites and ground stations.
Harris employees, customers, and other dignitaries will gather next week at the company's Palm Bay, Florida, facility to commemorate the production of the latest reflector, which will support a carbon-monitoring satellite mission to study the changing state of global forests. Harris is manufacturing the reflector for Airbus Defence and Space, Europe's leading space company.
The 12-meter reflector will be the first space-borne, P-band antenna designed to observe annual changes in biomass – the amount of living matter in a given habitat – in most of the world's forests, over multiple growth cycles. Studying biomass is important to understand the Earth's climate.
This milestone demonstrates Harris' commitment to investing in and growing space antenna reflector solutions with unmatched on-orbit success and design options. Harris continues to invest in its technologies with more than $300 million annual internal research and development – representing an industry-leading 5 percent of company revenue.
A key differentiator of Harris is the number and type of structures and antennas they offer. Their designs have evolved in response to customer requirements for larger apertures, reduced costs, and higher frequencies that accommodate higher data rates. Here is a look at the reflector architectures they have customized to meet customer needs:
Perimeter Truss Reflector:
The Perimeter Truss scales from 3 meters to 22 meters and has up to 30% shorter stowed height than competitive designs and up to 50% lower mass than heritage designs.
High Compaction Ratio (HCR) Reflector:
HCR is a high-accuracy, large aperture antenna optimized for smallsats. It achieves high communication gain typically available only from systems on larger satellites.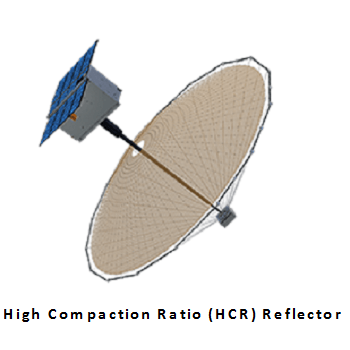 Radial Rib Reflector:
Offered in frequencies from UHF to Ka band and up to 9 meters in diameter, the Radial Rib includes a controlled, repeatable deployment system for a low-risk, highly reliable reflector solution.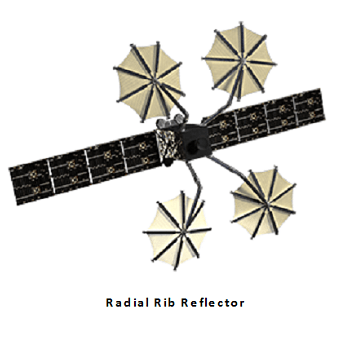 Folded Rib Reflector: The Folded Rib folds neatly in tight spaces and enables apertures greater than 9 meters to fit in standard fairings.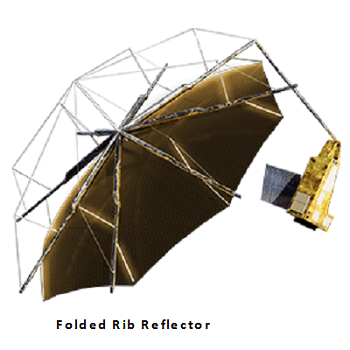 Fixed Mesh Reflector (FMR): FMR meets V-band requirements and is the first mesh reflector optimized for performance through 50 GHz.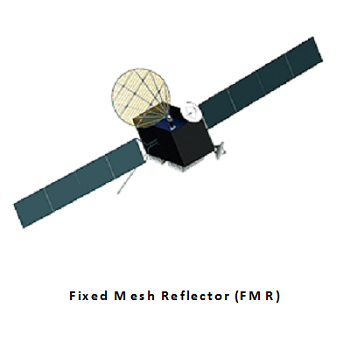 Click to see the timeline of Harris' 50-year reflector innovation.