MVG to Showcase StarLab Antenna Testing Technology at SATELLITE 2019
RFecho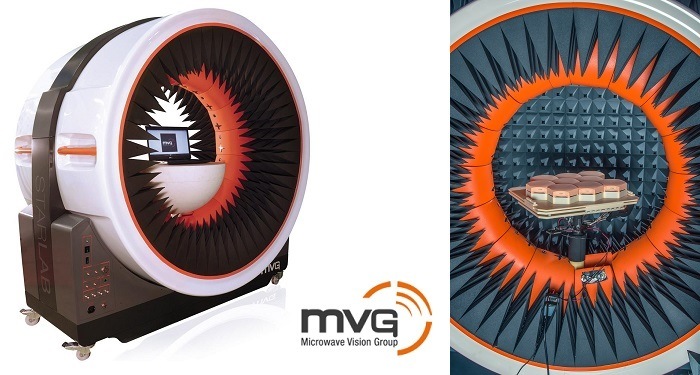 EMC and antenna testing technology pioneer, Microwave Vision Group (MVG), will be showcasing its proven StarLab technology at this year's Satellite 2019 Event. The event is scheduled to take place from May 6-9, at the Walter E. Washington Convention Center in Washington, DC.
The MVG StarLab is a testing device used to validate and improve the world's first high-throughput terminal, brought to market by Isotropic Systems, a start-up hailed as one of the hottest companies in the satellite industry. Part of MVG's 'little big lab' range of compact and portable testing equipment, the StarLab is one of the most comprehensively designed products of its kind, having undergone 15 years of proactive regeneration in order to continually meet the antenna testing and measurement requirements of the 5G revolution.
Capable of performing both passive (cable-fed) and over-the-air (OTA) antenna measurements to class-leading standards, the Starlab's frequency coverage and dynamic range has been extended progressively with each new model to fully support WiFi, LTE, and other emerging technologies. Designed for the telecom and aerospace & defense (A&D) markets, the third-generation model (StarLab 50 GHz), released in 2017, superseded its predecessors to meet the measurement requirements of 5G high-frequency and millimeter wave antenna testing.
According to John Estrada, Sales Director for the Americas for MVG, StarLab has already played an integral part in numerous significant product developments set to shape the satellite industry, including the validation and fine tuning of Isotropic Systems' high-throughput terminal. With proven credentials and over 30 years of history in antenna measurements, the company is now looking forward to speaking with other equipment manufacturers during the Satellite Show to discuss how they could benefit from the same compact, lab-based testing processes.
Click here to know more about MVG's StarLab.
Click here to know more about SATELLITE 2019 event.