Link 16 Capable L-Band Antenna Developed for Satellite Communication
RFecho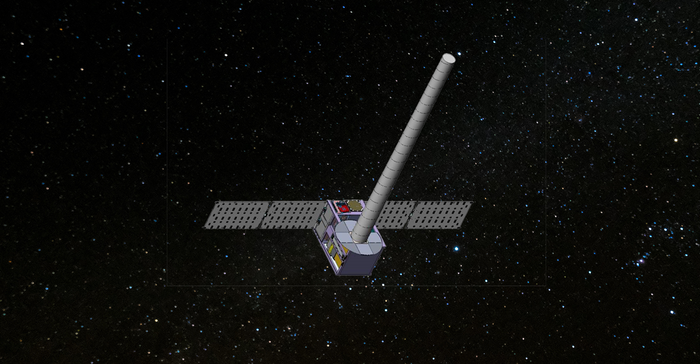 Roccor, a Colorado based military and commercial hardware supplier, has created a deployable L-band antenna which makes the reception and transmission of Link 16 signals possible via a spacecraft.
The project is in partnership with Viasat, a global communications company, and the Air Force Research Laboratory Space Vehicles Directorate, is part of the Link 16-capable Low Earth Orbit (LEO) spacecraft demonstration mission called XVI, which will launch later this year.
Roccor's helical, two-meter-long deployable RF aperture, will be extended and supported on-orbit by Roccor's slit-tube composite ROC™ boom, a product the company has successfully demonstrated in space on three other antenna systems for top-tier military customers.
This new product will significantly broaden the Link 16 tactical communications network capabilities. Viasat needed robust broadband capabilities to enable communications across a range of frequencies and they wanted to demonstrate it on a small satellite platform that is easily scalable to constellation-class missions. Roccor's solution extends the range of Link 16 networks, substantially enhancing situational awareness and mission capabilities for U.S. military personnel operating across the global battlespace.
The widely proliferated Link 16 tactical communication network is the preferred choice of U.S. Department of Defense customers and a number of NATO allies for communication between ships, aircraft, maritime vessels, and troops operating at the tactical edge.
Roccor's satellite antenna portfolio has grown from years of investment in simple, low-cost deployment mechanism technologies – like the ROC™ boom system used to deploy the Link 16 antenna – that are revolutionizing deployment systems for constellation missions. The upcoming XVI antenna deployment comes on the heels of decades of research and development and millions of dollars of investment into high-strain composite deployment systems starting in the early 2000s at AFRL and reduced to flight-certified products at Roccor over the past five years.
Roccor won an additional $3 million contract through Space and Missile Systems Center and AFRL space pitch day last fall to evolve the current Link 16 demonstration mission antenna into a production-ready design capable of serving the needs of upcoming constellation providers starting in 2021.
Late last year Ken Peterman, president, Government Systems, Viasat, said that "Roccor's antenna will be vital to the success of the XVI program. This Link-16 capable Low Earth Orbit spacecraft will address the Department of Defense's urgent need for a fast-to-market, cost-effective, space-based Link 16 solution that will help our forces maintain the technological edge needed across today's battlespace."