Ultra Compact Off-the-Shelf Chip Antenna for IoT & 5G Applications
RFecho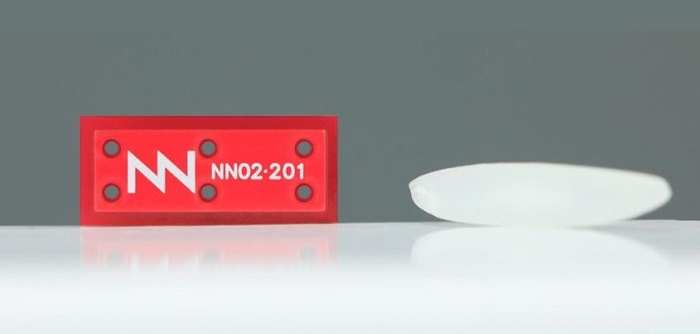 Fractus Antennas, has announced the release of a super-slim chip antenna which is the size of a grain of rice. The ONE mXTEND is a multi-band miniature antenna booster that measures only 7.0 x 3.0 x 1.0 mm and is available as an off the shelf component.
The antenna operates at a frequency range from 824 to 5000 MHz covering 2G, 3G, 4G and 5G frequency bands. With a tiny volume of 21 mm3, it is designed to provide worldwide 5G and cellular IoT connectivity in a miniature and ultra-slim antenna component avoiding the usual problem with size restrictions.
Attendees of the Embedded World Nuremberg conference (25 – 27 February 2020) have a chance to get a free sample of this miniature antenna by scheduling a meeting with Fractus Antennas. Any engineer in the middle of a wireless design can also test the new ONE mXTEND by using Fractus' 24H Wireless Fast Track Service and get a ready to test antenna design, free of charge.