Verkotan Now Providing 5G and Massive MIMO Active Antenna Testing According to 3GPP Specification
RFecho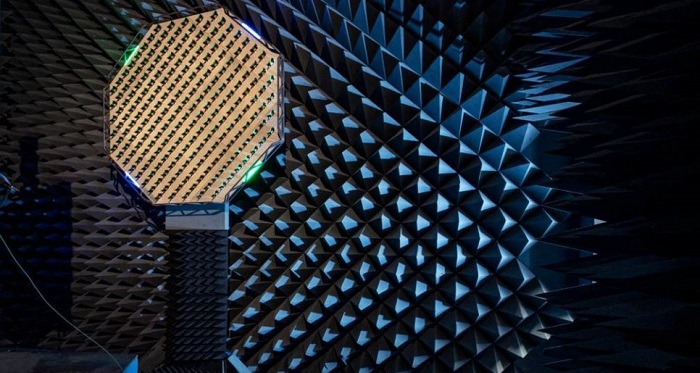 Finnish radio test and certification house, Verkotan Oy, has announced the expansion of its service offering while also providing FR1 Active Antenna Testing Service according to 3GPP TS38.141-2 – "6.2 radiated transmit power" and "7.2 OTA sensitivity" for base stations and ancillary equipment – starting from 2020. Verkotan is one of the first commercial laboratories to provide this kind of high-quality accredited test service for 5G NR OTA testing certification in Finland.
Verkotan Oy is a testing laboratory No. T287 accredited by FINAS Finnish Accreditation Service, accreditation requirement SFS-EN ISO/IEC 17025. It has developed two independent test methods for 5G and massive MIMO active antenna testing. These two methods enable it to run in-house active antenna reference measurements, to make fast and efficient comparisons between the two different methods and to benchmark reference results of different vendors in the same laboratory.
By providing this service, Verkotan can support antenna manufactures in their product development and in acquiring required type approvals. The company also supports teleoperators by providing benchmark reference results in their accredited test chambers.
Verkotan's test capacity consists of three OTA test chambers equipped for 5G gNodeB testing and the chambers can be utilized up to three shifts. In addition to active gNodeB radiated performance quality analysis, the company also measures 3D antenna patterns and evaluates all antenna characteristics quickly and reliably.
The two independent test methods used to provide this service are Verkotan's novel active near field to far-field (NF to FF) antenna test service and Plane Wave Synthesis Active Antenna Test Service. Verkotan has integrated Rohde & Schwarz's PWC200 into their existing test laboratory and are using their own OTA software to control the new setup. PWC has been specially developed for 5G massive MIMO base station testing for both production and R&D purposes. Verkotan is the first independent test house to choose this technology to test 5G NR FR1 base stations over-the-air (OTA).
Click here to know more about Verkotan's Active Antenna Testing Service.