RFS Introduces Smaller Tri-Sector Antennas from 694 MHz to 2690 MHz
RFecho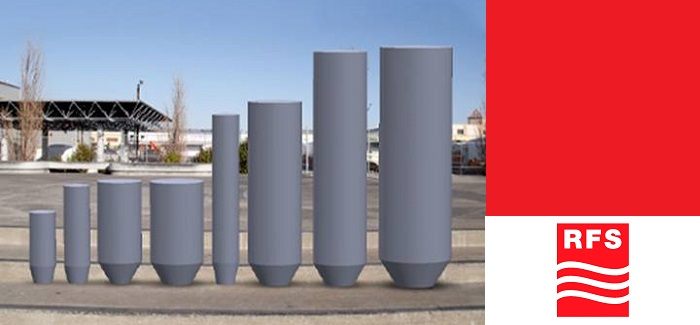 Radio Frequency Systems (RFS) has added new antennas to its Tri-Sector family of antennas. The updated antenna family now includes models that are only 60 cm tall as well as models that combine six antennas and provide 36 ports. RFS' Trisector antennas are widely deployed in Latin America where they meet mobile operators' need for high-performance single-band and multiband antennas that reduce visual impact, wind-loading and costs.
The Trisector antennas combine three or six antennas in a single, compact radome that is designed to maximize RF performance while blending seamlessly into the surrounding cityscape. RFS expanded the Trisector family to accommodate the growing demand for the antennas that has occurred since they were originally developed for Latin American operators in 2014.
According to Wilson Conti, RFS' General Manager & VP Sales in Latin America, with increasingly crowded macrosites, Trisector antennas are a great way to bring networks down to street level and deliver high-speed data coverage with small cell solutions. This is why the company is experiencing such significant interest in this solution from both mobile operators and neutral host providers.
The expanded line of Trisector antennas puts RFS in a better position to meet evolving customer requirements. It now offers Trisector antennas that meet all of customers' needs, whether they're looking for smaller antennas, better gain, different frequencies, a macrosite antenna or a small cell site antenna. The highly versatile Trisector antenna family includes models that:
Range in height from 60 cm to 235 cm
Range in weight from 10.6 kg to 156 kg
Support frequencies ranging from 694 MHz to 2690 MHz
Provide low-band gain ranging from 10.6 dBi to 15.8 dBi
Provide high-band gain ranging from 11.5 dBi to 19.3 dBi
Provide 6 to 36 ports
With the expansion of its manufacturing facility in Sao Paulo, Brazil, in 2018, RFS has been able to produce some of the most popular Trisector antennas locally, accelerating delivery times and reducing costs for Brazilian operators.