Taoglas and 2J Antennas Settle Lawsuit Battle
RFecho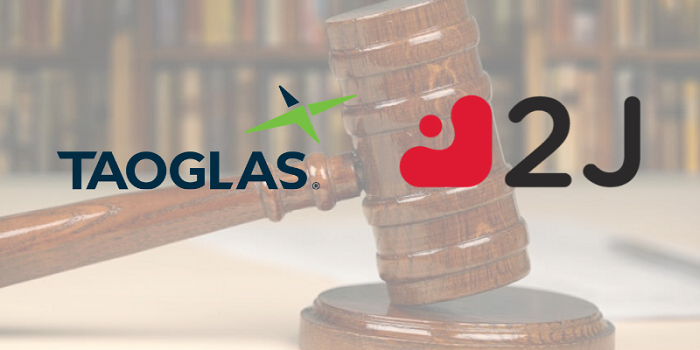 Taoglas announced that they have resolved their litigation against 2J Antennas and Javier Ruben Flores Cuadras. Taoglas brought the lawsuit to the United States District Court in San Diego for violations of trade secret misappropriation, breach of contract, intentional interference with contract, and patent infringement. Taoglas and 2J resolved the matter via a confidential settlement.
Taoglas' proprietary antenna and RF designs are widely used in various wireless IoT devices globally across a range of wireless and IoT technologies, from cellular 4G/5G, GNSS, Wi-Fi, DSRC/CV2X, NFC, LORA/LPWAN to any protocol used to transmit and receive data.
Taoglas has an extensive patent portfolio and considers its intellectual property, including its patents and trade secrets, to be among its most valuable assets and devotes significant resources to ensure that its rights are not violated or infringed. Taoglas has not hesitated to assert its intellectual property rights when it believes they are being violated and has successfully stopped competitors from infringing its patents and violating its rights.
Their intellectual property, dedicated research and development teams across ten global engineering centers, are among their most valuable assets and a key reason for their success. Taoglas' international patent portfolio includes over 250 patent applications and over 90 issued patents worldwide.