Dual-Band, 8-Port Sector Antennas for Backhaul Applications from 2.3 GHz to 6.4 GHz
RFecho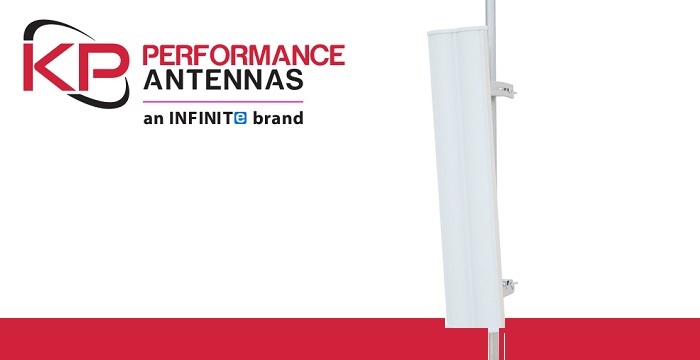 KP Performance Antennas has introduced a new 8-port sector antenna that is perfectly suited for broad-frequency, point-to-point, point-to-multipoint and backhaul applications from 2300 to 6400 MHz.
The new KPP-2S5SX8-65 ProLine Sector Antenna is specially designed to deliver high, stable gain over wide bandwidths and suppress side-lobes for mitigating inter-sector interference. This dual-band antenna operates from 2300-2700 MHz and 4900-6400 MHz and provides a gain of 17 dBi. It has a 65 degree azimuth beamwidth, 8 ports (4 ports for each band range), slant polarization, front to back ratio of 30-35 dB and 0 degree electrical down tilt.
The new antennas reduce tower loading and rental costs by incorporating 4 ports for each frequency band range in one radome. Typically, installers use four 2-port antennas or two 4-port antennas to achieve the same coverage on the tower.
The new KPP-2S5SX8-65 sector antenna is in-stock and can be ordered directly from KP Performance Antennas.