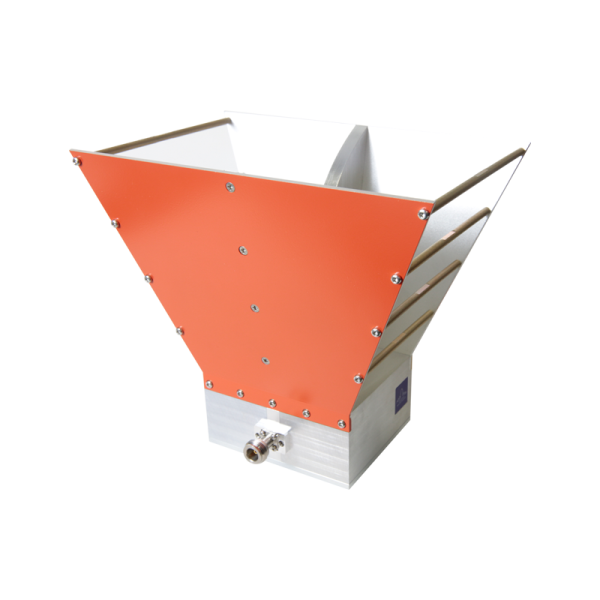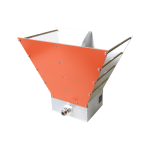 10.5 dBi Gain, 0.8 GHz to 8 GHz Broadband Dual Ridged Horn Antenna OBH-880
Product Introduction
Dive into the world of advanced communication with the OBH-880 Dual-Ridged Horn Antenna. Engineered for precision and performance, this antenna is your gateway to seamless connectivity.
Broadband Operation: The OBH-880 operates efficiently from 800MHz, ensuring a wide spectrum of communication capabilities. Whether you're looking to enhance satellite search, positioning, or need a reliable solution for GSM, DCS, GPS, and WLAN bands, this antenna has got you covered.
Lightweight Design: We understand the importance of mobility. Weighing in at just 1760g, the OBH-880 is lighter than a standard 14-inch laptop. Its compact design, coupled with a convenient carrying box, ensures that you can take it wherever you go, making on-site testing and deployment a breeze.
Accurate Test Data: Trust is built on reliability. That's why we provide comprehensive test data for the OBH-880, including Gain, VSWR, antenna factors, and radiation patterns. For those looking to integrate the antenna into specific systems, the option to input antenna factors is also available.
Description
Additional information
Reviews (0)
Description
OBH-880 double ridge horn antennas operate broadband from 0.8 GHz to 8 GHz. The antenna supports linear polarized waveforms. This antenna is appropriate for the test of wireless and telecom communication antennas. High gain and low VSWR permit the measurement of weak signals and the generation of high field strengths without any significant return loss.
OBH-880 is calibrated individually in line with ANSI C63.5-2006, making the antennas ideal for EMC/RF measurements. OBH-880's radiation pattern contains only one single main lobe over the entire frequency range without any other side lobes. More RF Antennas.
SPEC
Broadband Horn Antenna Specifications

10.5 dBi Gain, 0.8 GHz to 8 GHz

OBH-880

Property

Value

Min. Frequency (GHz)

0.8

Max. Frequency (GHz)

8

Gain(dBi)

10.5

VSWR (Max.)

2.7

Polarization

Single Linear

Cross Polar Isolation (dB)

50

Impedance (?)

50

Features

Linear polarized with high polarization purity

Frequency from 0.8 GHz to 8 GHz

Low return loss / VSWR

Wide bandwidth

Uniform Gain

High Power Handling Capability

Radiation pattern contains only one main lobe over the entire frequency range

Each antenna is calibrated individually in line with ANSI C63.5-2006
PDF
Outline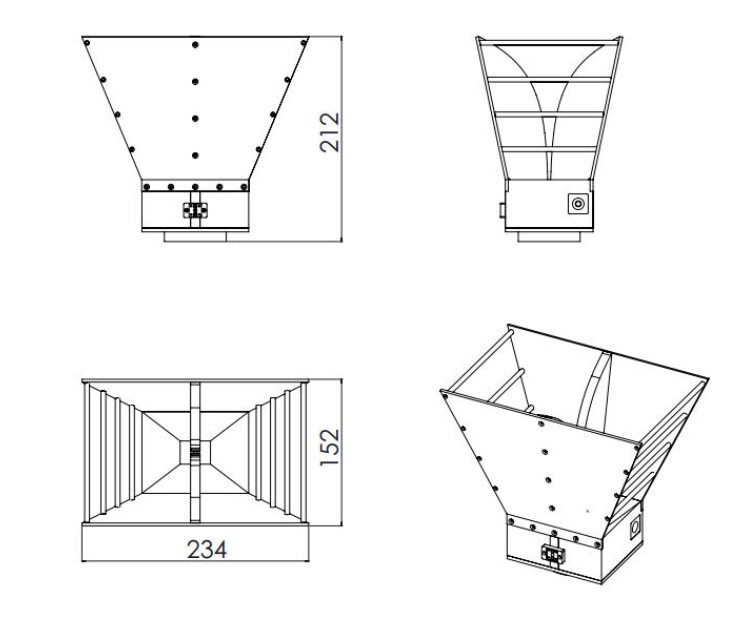 Additional information
| | |
| --- | --- |
| Min. Frequency (GHz) | 0.8 |
| Max. Frequency (GHz) | 8 |
| Gain (dBi) | 10.5 |
| VSWR (Max.) | |
| Cross Polar Isolation (dB) | |
| Polarization | |
| Impedance (Ω) | |