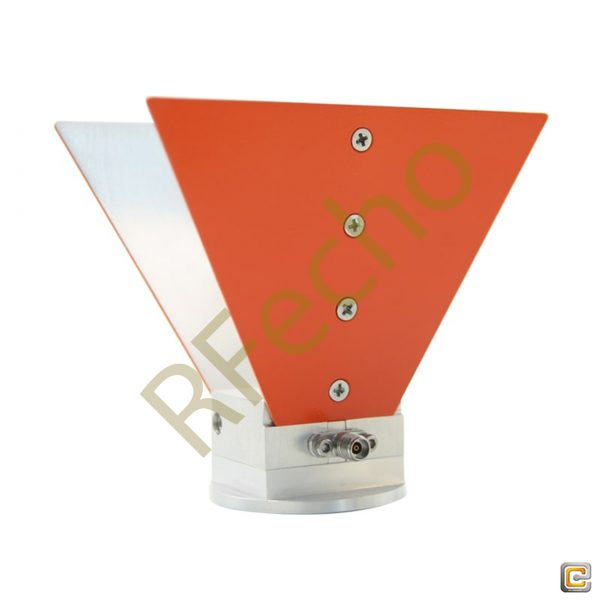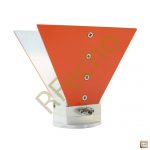 10 dBi Gain, 2 GHz to 32 GHz Broadband Dual Ridged Horn Antenna OBH-20320
Product Introduction
The OBH-20320 Dual-Ridged Horn Antenna is a high-performance broadband antenna designed to operate in the frequency range of 2GHz to 32GHz. Its features include a gain that can reach up to approximately 15 dBi as the frequency increases. Despite its powerful capabilities, the antenna weighs only 136 grams, roughly equivalent to the weight of three eggs, making it highly suitable for mobile and on-site applications. Throughout its entire operational bandwidth, it boasts a VSWR of less than 2.0, ensuring maximum power transmission and minimal reflection. Equipped with a 2.92mm interface, the antenna can effortlessly handle power exceeding 50W. Additionally, it supports Single Linear polarized waveforms and offers rich and accurate test data, such as antenna direction coefficients, Gain, VSWR, and direction maps. This antenna excels in various applications, including fifth-generation mobile communication systems, wireless navigation, radiolocation services, as well as in satellites, radars, and airborne wireless devices. Its high directive gain, low sidelobes, and efficient power handling have made it a popular choice for EMC testing, gain standards, and communication systems.
Description
Additional information
Reviews (0)
Description
OBH-20320 double ridge horn antennas operate broadband from 2 GHz to 32 GHz. The antenna supports linear polarized waveforms. This antenna is appropriate for the test of wireless and telecom communication antennas. High gain and low VSWR permit the measurement of weak signals and the generation of high field strengths without any significant return loss.
OBH-20320 is calibrated individually in line with ANSI C63.5-2006, making the antennas ideal for EMC/RF measurements. OBH-20320's radiation pattern contains only one single main lobe over the entire frequency range without any other side lobes. The antenna is low weight within 0.5kg and has a rugged construction.
SPEC
Broadband Horn Antenna Specifications

10 dBi Gain, 2 GHz to 32 GHz Broadband Horn Antenna

OBH-20320

Property

Value

Min. Frequency (GHz)

2

Max. Frequency (GHz)

32

Gain(dBi)

10

VSWR (Max.)

2

Polarization

Single Linear

Cross Polar Isolation (dB)

50

Impedance (?)

50

Features

Linear polarized with high polarization purity

Frequency from 2 GHz to 32 GHz

Low return loss / VSWR

Wide bandwidth

Uniform Gain

High Power Handling Capability

Radiation pattern contains only one main lobe over the entire frequency range

Each antenna is calibrated individually in line with ANSI C63.5-2006
PDF
Outline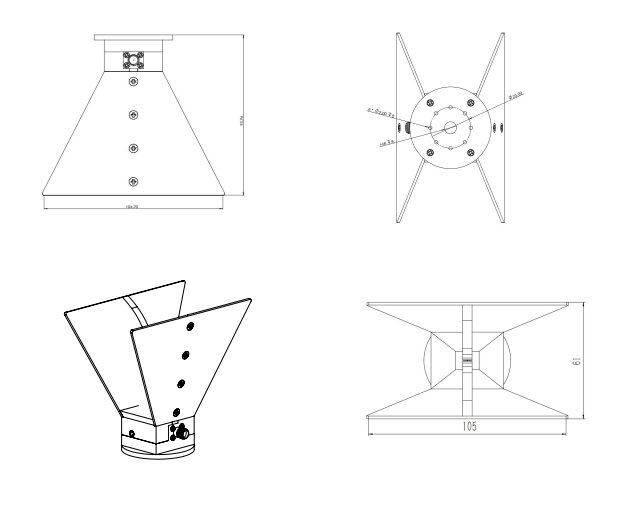 Additional information
| | |
| --- | --- |
| Min. Frequency (GHz) | 2 |
| Max. Frequency (GHz) | 32 |
| Gain (dBi) | 10 |
| VSWR (Max.) | |
| Cross Polar Isolation (dB) | |
| Polarization | |
| Impedance (Ω) | |