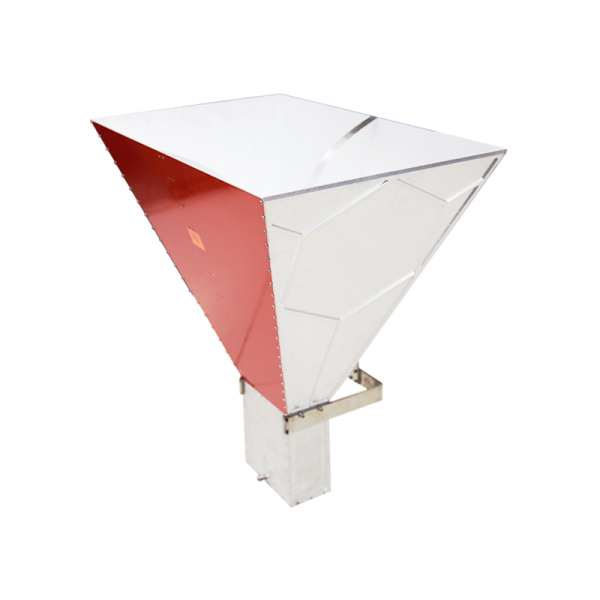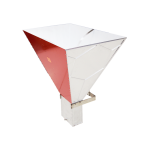 13 dBi Gain, 0.8 GHz to 2 GHz Broadband Dual Ridged Horn Antenna OBH-80D-15
What can OBH-80D-15 Dual-Ridged Horn Antennas do?
This antenna can be used for calibration systems, and antenna test systems can be applied to reflective antenna feeds and can also support a variety of mobile communications. Dual-Ridged Horn Antennas are a workhorse in EMC and antenna pattern measurement laboratories. Their broadband capability allows the user to test over wide frequency ranges without stopping the test from changing antennas. The antenna can detect concrete structures, the thickness of snow and ice, play an important role in municipal pipeline detection, and can be used for intelligent warehousing, enhancing the efficiency of logistics and transportation. In agricultural irrigation, this antenna can achieve automatic detection and optimization and upgrade the technology of agricultural modernization through wireless signal transmission.
What are the characteristics of OBH-80D-15 Dual-Ridged Horn Antennas?
OBH-80D-15 Dual-Ridged Horn Antennas offer excellent performance over the frequency range from 800MHz to 2GHz. This antenna maintains a single lobe at a higher frequency than the traditional DRHA and the antenna aperture flares in both directions. It adopts the ultimate weight reduction structure so that the weight of the entire antenna is only 13kg. This antenna maintains a single lobe in the radiation pattern at 2 GHz, the upper end of its range than the traditional DRHA design. Several times optimizations of coaxial design allow it to have an excellent VSWR coefficient in the field of ultra-wide Band. It is a multi-octave antenna with a gain of 13dBi in a Wideband range—cross-polar isolation of 25dB, and up to 200 watts of power handling. The antenna supports Linear polarized waveforms.
Description
Additional information
Reviews (0)
Description
OBH-80D-15 double ridge horn antennas operate broadband from 0.8 GHz to 2 GHz. The antenna supports linear polarized waveforms. This antenna is appropriate for the test of wireless and telecom communication antennas. High gain and low VSWR permit the measurement of weak signals and the generation of high field strengths without any significant return loss.
OBH-80D-15 is calibrated individually in line with ANSI C63.5-2006, making the antennas ideal for EMC/RF measurements. OBH-80D-15's radiation pattern contains only one single main lobe over the entire frequency range without any other side lobes. The antenna is low weight within 3.0kg and has a rugged construction.
SPEC
Broadband Horn Antenna Specifications

13 dBi Gain, 0.8 GHz to 2 GHz

OBH-80D-15

Property

Value

Min. Frequency (GHz)

0.8

Max. Frequency (GHz)

2

Gain(dBi)

13

VSWR (Max.)

2

Polarization

Single Linear

Cross Polar Isolation (dB)

50

Impedance (?)

50

Features

Linear polarized with high polarization purity

Frequency from 0.8 GHz to 2 GHz

Low return loss / VSWR

Wide bandwidth

Uniform Gain

High Power Handling Capability

Radiation pattern contains only one main lobe over the entire frequency range

Each antenna is calibrated individually in line with ANSI C63.5-2006
PDF
Outline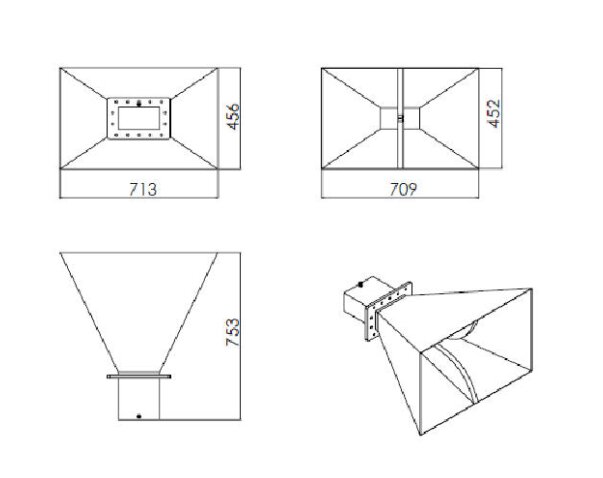 Additional information
| | |
| --- | --- |
| Min. Frequency (GHz) | 0.8 |
| Max. Frequency (GHz) | 2 |
| Gain (dBi) | 13 |
| VSWR (Max.) | |
| Cross Polar Isolation (dB) | |
| Polarization | |
| Impedance (Ω) | |