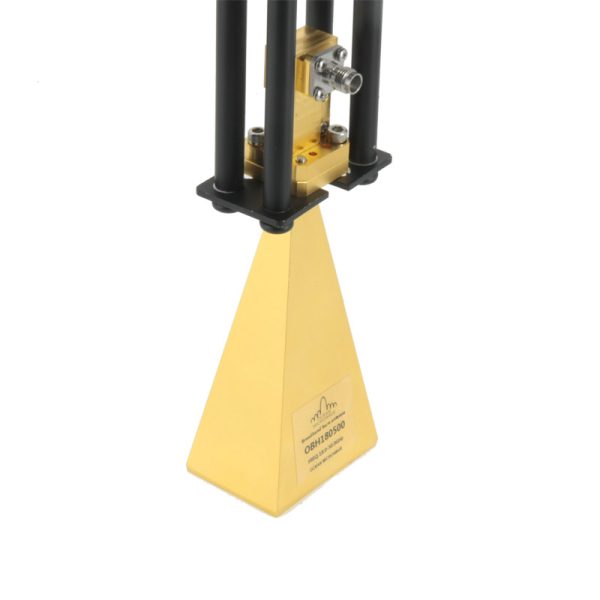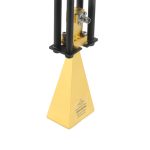 20 dBi Gain, 18 GHz to 50 GHz Broadband Dual Ridged Horn Antenna OBH-180500-20
What can OBH-180500 Dual-Ridged Horn Antennas do?
This antenna can be used in broadcasting and radar. This type of antenna can be used in antenna pull-out, confidential communication, optical fiber delay line, distributed antenna system, broadband wireless communication, and other equipment. Dual-Ridged Horn Antenna design for both radiated immunity and emissions test of broadband applications in EMI measurement. It can also be used in mobile satellite communication, can make the communication quality to a great extent, meets a variety of data transmission functions, and can transmit and send more data.
What are the characteristics of OBH-180500 Dual-Ridged Horn Antennas?
With the OBH-180500, users can operate broadband from 18GHz to 50GHz with the ultimate weight reduction structure. Its weight is only 200g. This antenna tower mount is easy to use on antenna towers, tripods, and supports. Antennas are mounted on brackets with a variety of mounting options. It can be suitable for use and installation on various occasions. As a result of several optimizations in a coaxial design, it has excellent VSWR coefficients in the ultra-wideband range. The gain increases with frequency up to 15 dBi, depending on the horn's shape and size. Moreover, the antenna supports Linear polarized waveforms.
Description
Additional information
Reviews (0)
Description
OBH-180500-20 double ridge horn antennas operate broadband from 18GHz to 50GHz. The antenna supports linear polarized waveforms. This antenna is appropriate for the test of wireless and telecom communication antennas. High gain and low VSWR permit the measurement of weak signals and the generation of high field strengths without any significant return loss.
OBH-180500-20 is calibrated individually in line with ANSI C63.5-2006, making the antennas ideal for EMC/RF measurements. OBH-180500's radiation pattern contains only one single main lobe over the entire frequency range without any other side lobes. More Rfecho RF Antenna.
SPEC
Broadband Horn Antenna Specifications

20dBi Gain, 18 GHz to 50 GHz

OBH-180500-20

Property

Value

Min. Frequency (GHz)

18

Max. Frequency (GHz)

50

Gain(dBi)

20

VSWR (Max.)

1.2:1

Polarization

Linear

Cross Polar Isolation (dB)

50

Impedance (?)

50

Features

Broad Frequency Range of 18 GHz to 40 GHz

Linearly Polarized High Gain, Low VSWR

Individually Calibrated

Linear polarized with high polarization purity

Applications

FCC, MIL-STD, VDE and TEMPEST Testing

Transmission and receiving applications

System Setup
PDF
Outline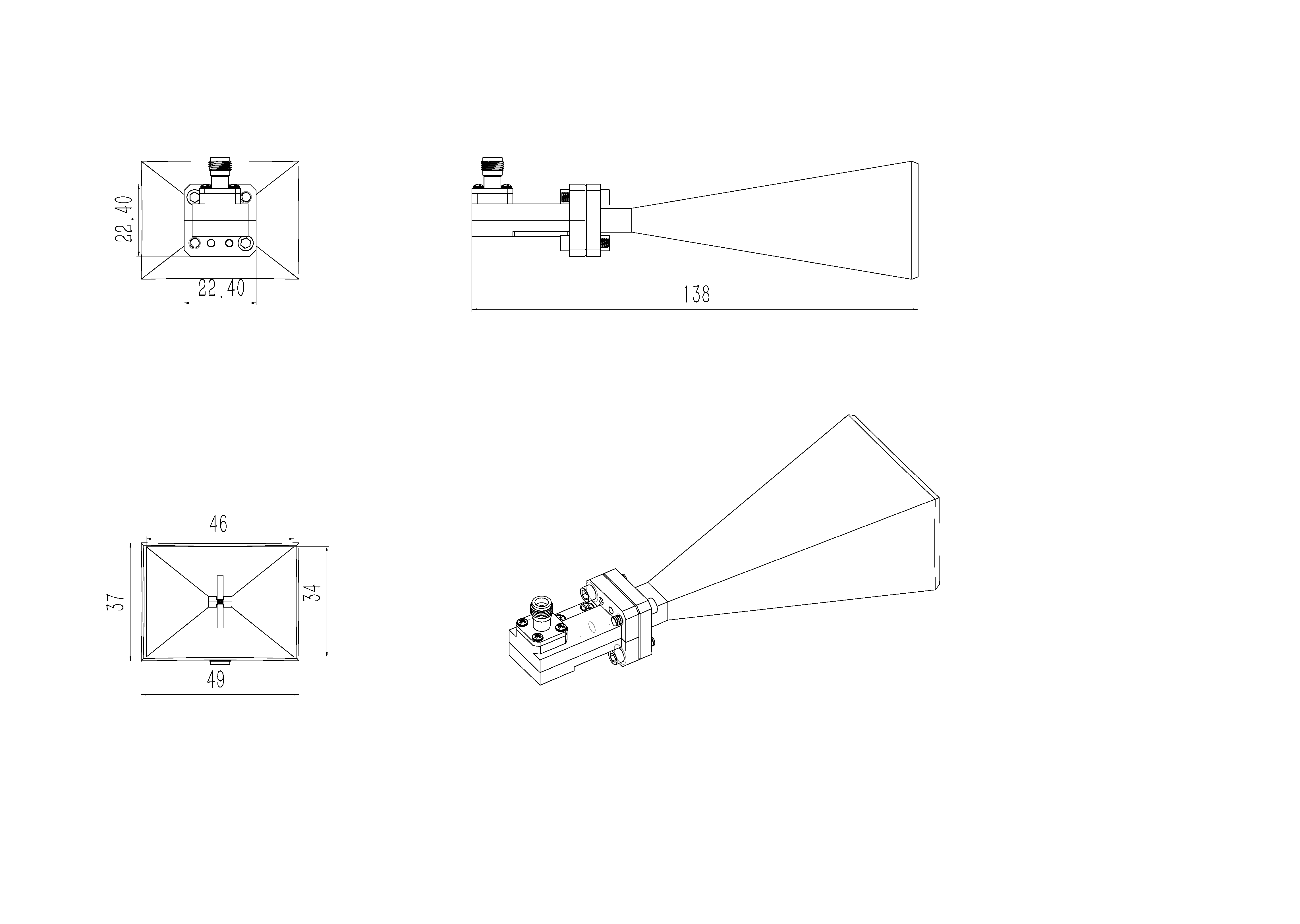 Additional information
| | |
| --- | --- |
| Min. Frequency (GHz) | 18 |
| Max. Frequency (GHz) | 50 |
| Gain (dBi) | 20 |
| VSWR (Max.) | |
| Cross Polar Isolation (dB) | |
| Polarization | |
| Impedance (Ω) | |