Airgain Introduces Embedded Antenna Technology for Wi-Fi 6 in North America
RFecho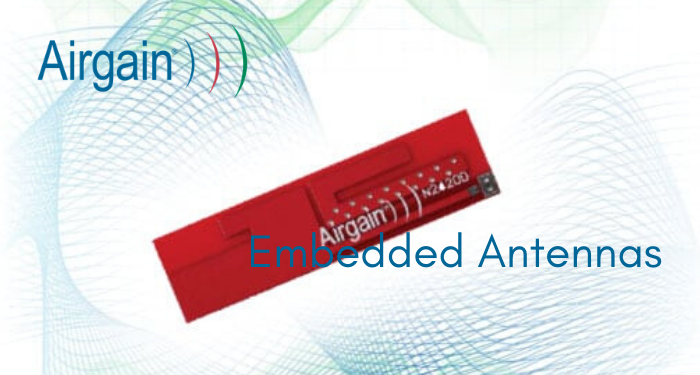 Airgain, a leading provider of advanced antenna technologies used to enable high-performance wireless networking across a broad range of devices and markets, including consumer, enterprise, and automotive, announced it has been chosen to provide embedded antenna technology for a major North American tier one operator's first product launch of a Wi-Fi 6 (IEEE 802.11ax) enabled dual-band gateway.
The next-generation gateway utilizes an advanced and highly customized embedded antenna solution, supporting dual-band 4×4 2.4GHz and 5GHz Wi-Fi 6 enabled radios, plus support for Bluetooth and Zigbee. Airgain's embedded antenna solution outperformed competing solutions in terms of optimized throughput and coverage performance, enabling carrier-grade in-home connectivity. The wireless system design allows the flagship Wi-Fi 6 gateway to achieving a higher level of performance, delivering multi-gigabit speeds for a more robust and seamless experience to the tier one operator's subscriber base.
Airgain is delighted to have been awarded this flagship program, a testament to their leadership in the carrier-grade Wi-Fi space that is presently under an accelerated refresh cycle from Wi-Fi 5 to Wi-Fi 6. They believe this program win signifies the confidence that both the tier one operator and their selected OEM have in Airgain's ability to consistently enable the optimal carrier-grade Wi-Fi performance for in-home smart devices.
This program is significant for Airgain in terms of volume, with annual demands projected to reach a run rate of up to two million devices per year by the end of 2020, each with seven Airgain antennas. They are proud of the innovation that went into this Wi-Fi 6 design and look forward to growing their relationships with both the tier one operator and the carrier.
Production orders were shipped in Q2-2020 for the multi-gigabit wireless gateway and the Company expects shipments to ramp to full production run rate by Q4-2020.